Over Memorial Day weekend the Royfriend and I took Foster on a little field trip to Pooch Park in Skokie, IL.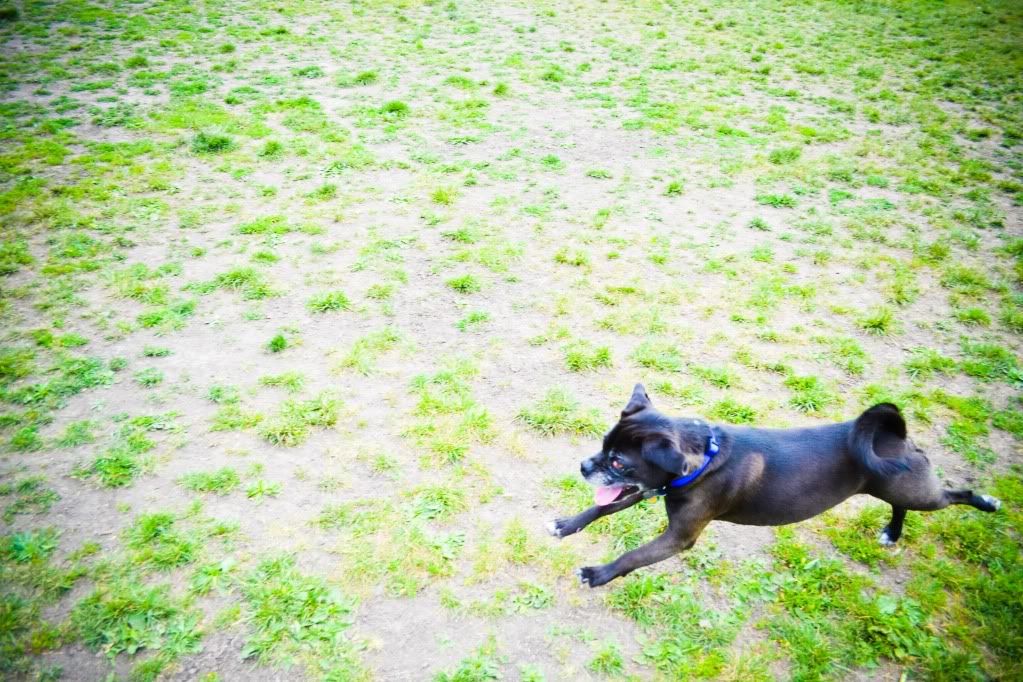 It's a great park with 6' high, well-maintained fences which is perfect for dogs who moonlight as escape artists, such as mine. As you can see, it made for several awesome photo opps (more below).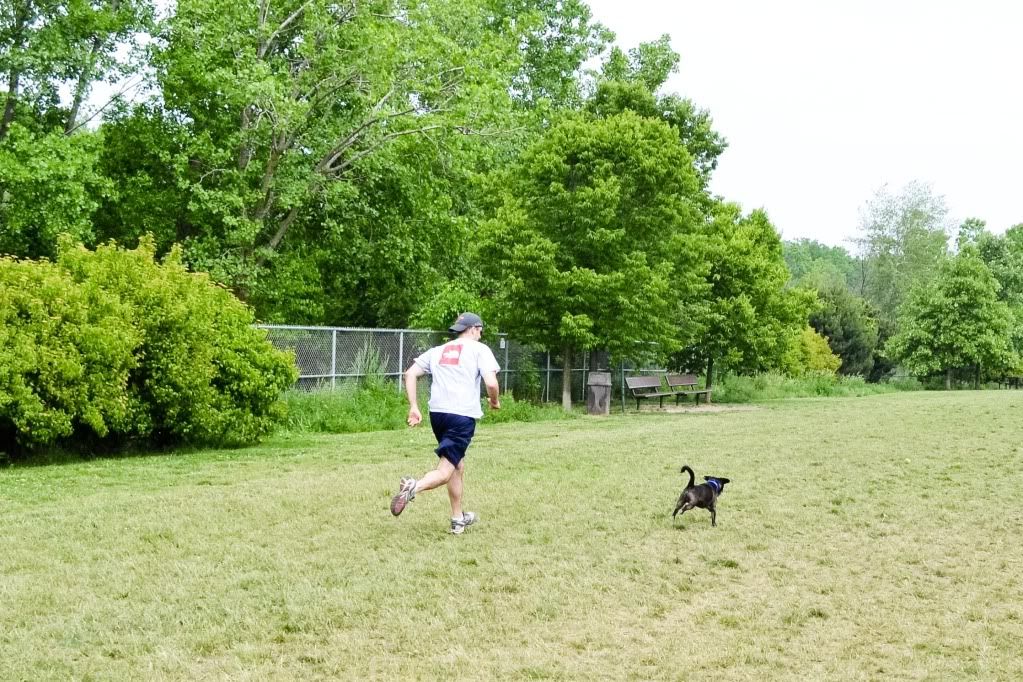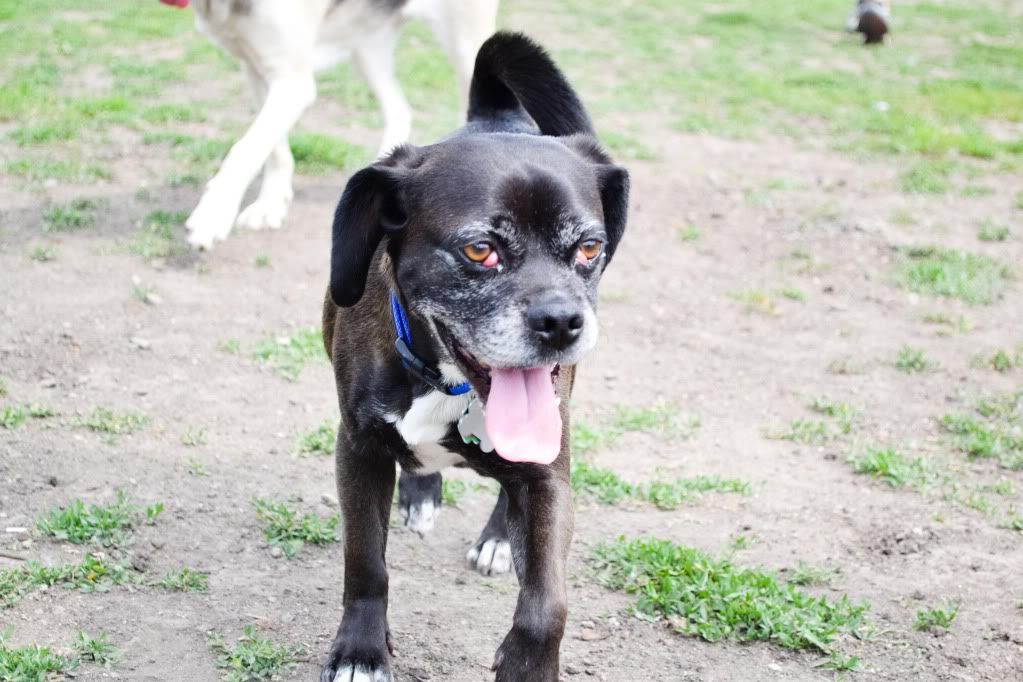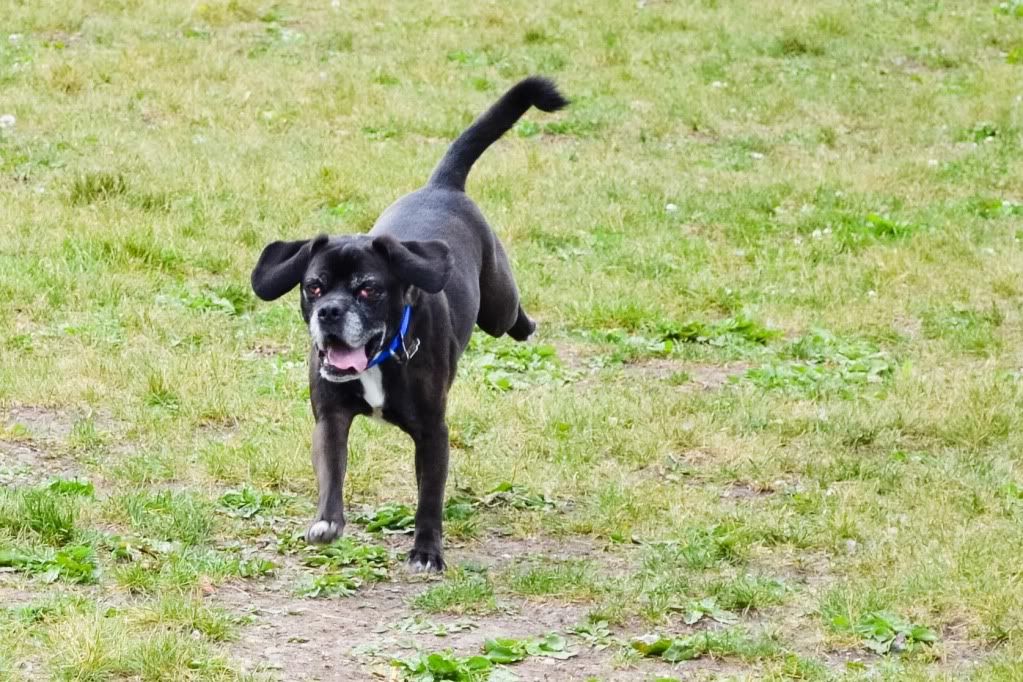 It was already in the 80's when we left for the park around 9am that morning so we predicted a hot pooped mess of a dog when we got home. Expecting that, I put together a batch of these homemade frozen yogurt treats.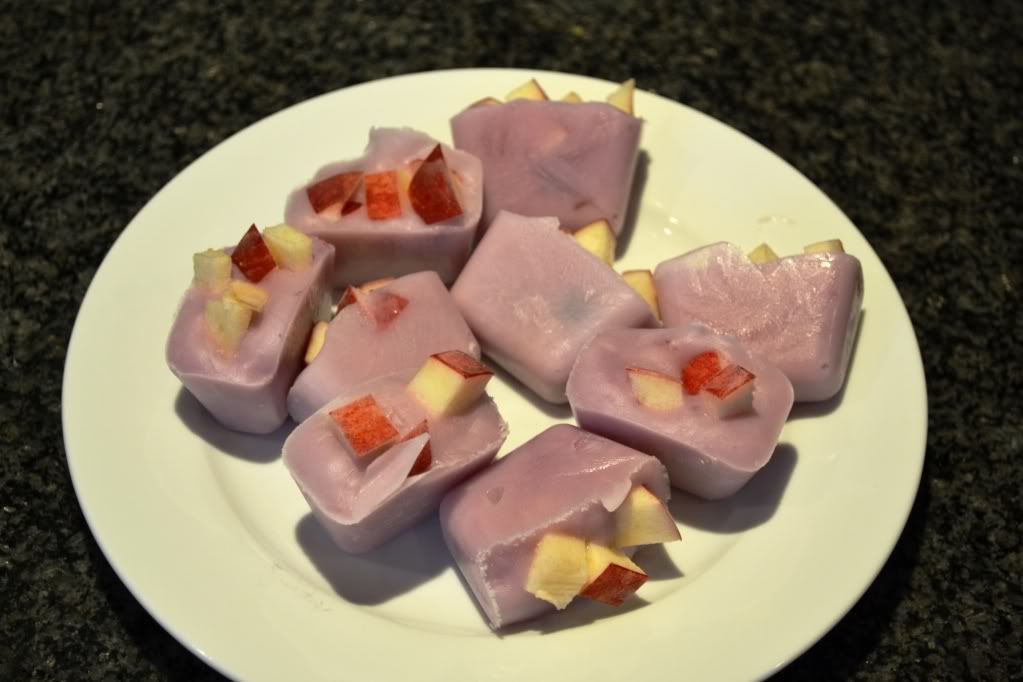 It's basically an ice cube tray filled with a little bit of non-fat blueberry yogurt and "stuffed" with a few pieces of cut up apple (I leave the apple sticking up a bit since it makes it easier to pull out of the ice cube tray). Foster's obedience teacher also happens to be a dog nutritionist and said you can use any flavor of yogurt... blueberry, strawberry, vanilla, etc and the dog would love me more for switching it up.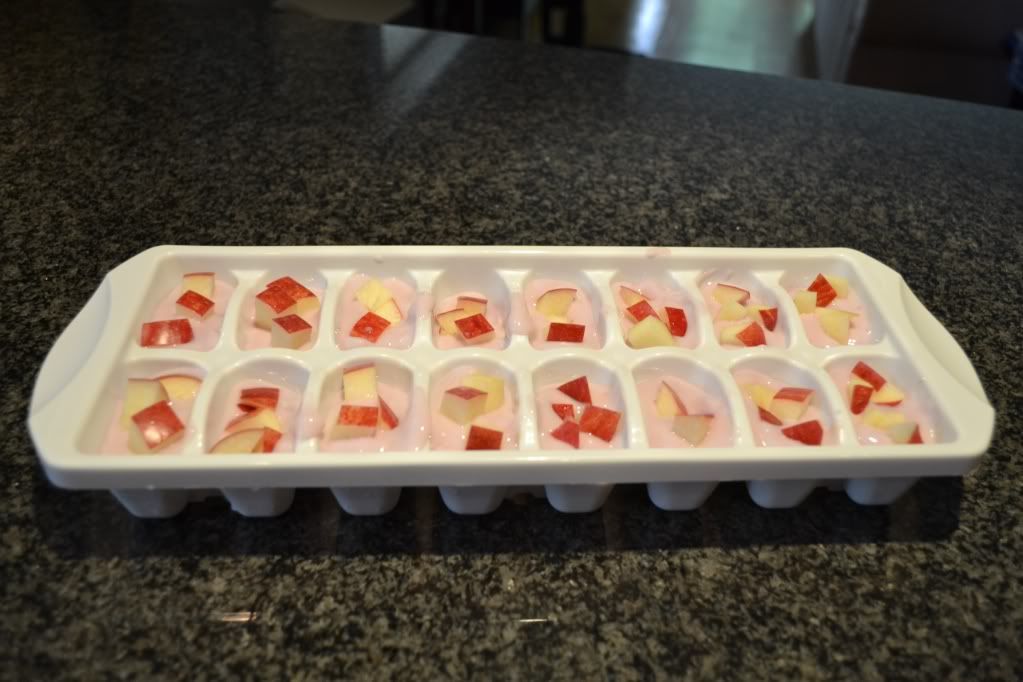 As for the "stuffing", I've only ever used apple but I'll be trying bananas this summer since the Tiny Dictator can't get enough of them. This is him patiently waiting for me to finish the photo shoot and fork 'em over.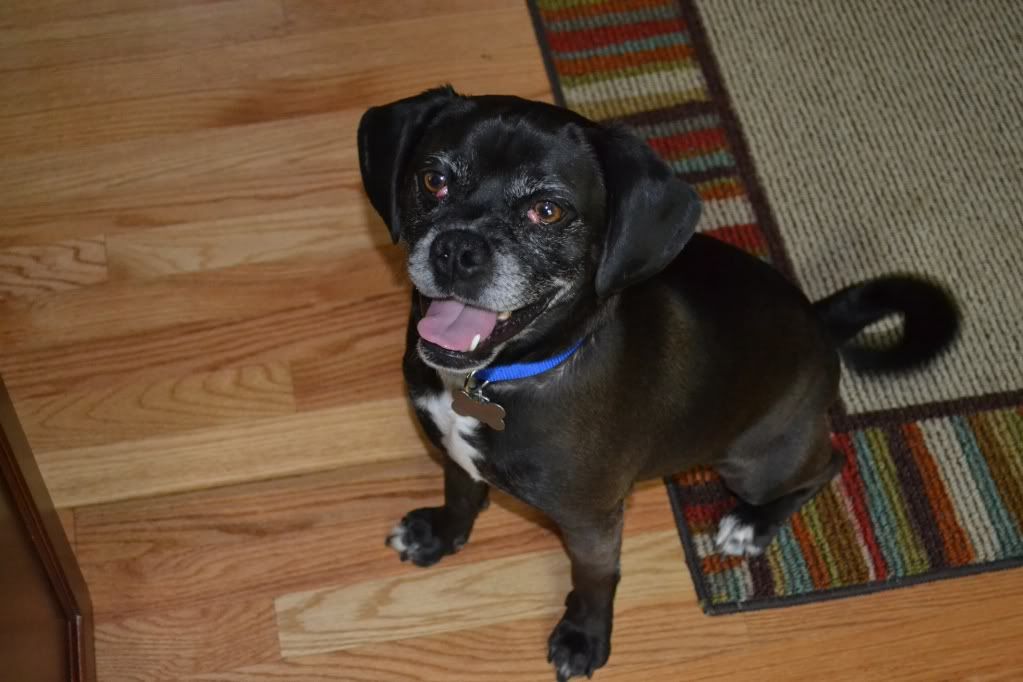 Freeze the yogurt treats in the ice cube tray until they harden (3-4 hours). Then pop them out and keep them in a ziploc baggie in the freezer. I make batches and batches of this during the summer and give Foster a cube or two whenever we come in from a hot walk. [Rest assured, Foster gets these in his bowl, not served on a nice white plate]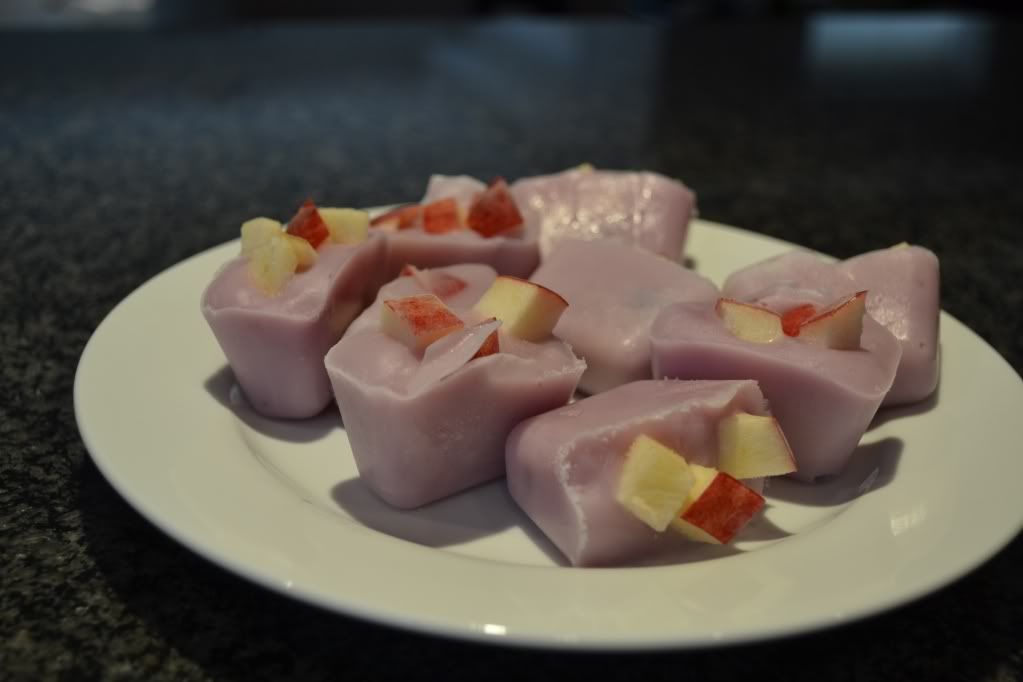 Hope your four legged furbabies enjoy as much as mine does!