Last spring I posted about a word-of-mouth recipe I got from my dad called "
Not Guac Dip
". I rambled on and on about how you needed to embrace your adventurous side and give this recipe a shot because the flavors are out of this world. It's been a little less than a year since I shared the recipe but so far, everyone who has tried it has loved it.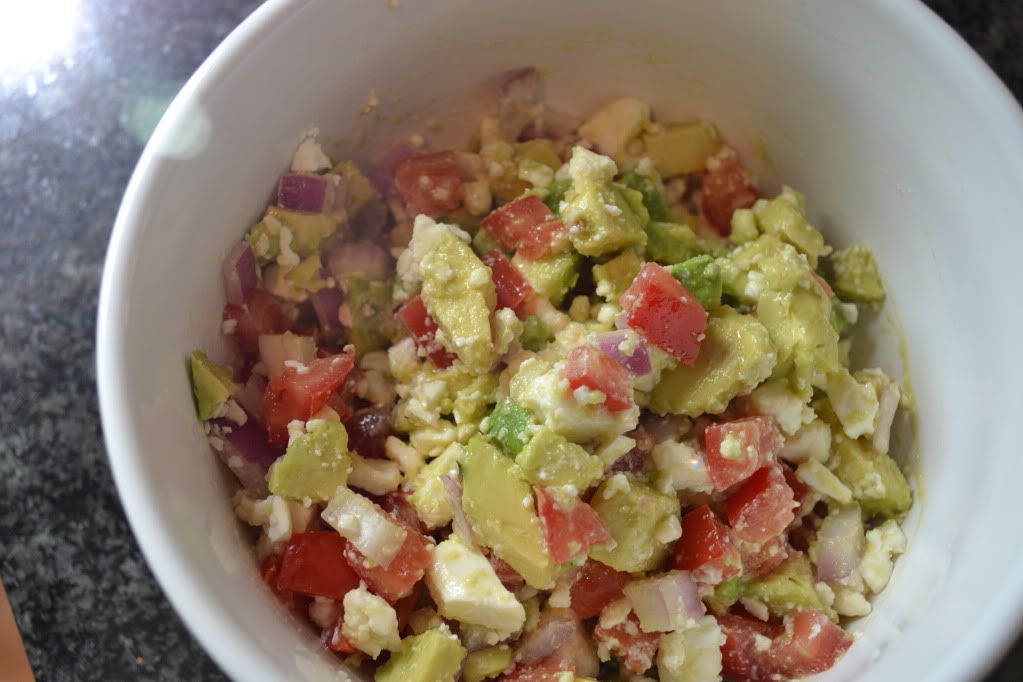 As we move into the season of grilling and sipping margaritas and cold beers on the deck, I wanted to share an updated version of this recipe along with a handy tip.
This updated version uses a white balsamic vinegar instead of your regular dark balsamic. It's an easy fix for those who are put off by the discoloration that the dark balsamic gives the dip. Both my Mom and Roy prefer the taste of the white balsamic over the regular dark balsamic so it's a win-win for them.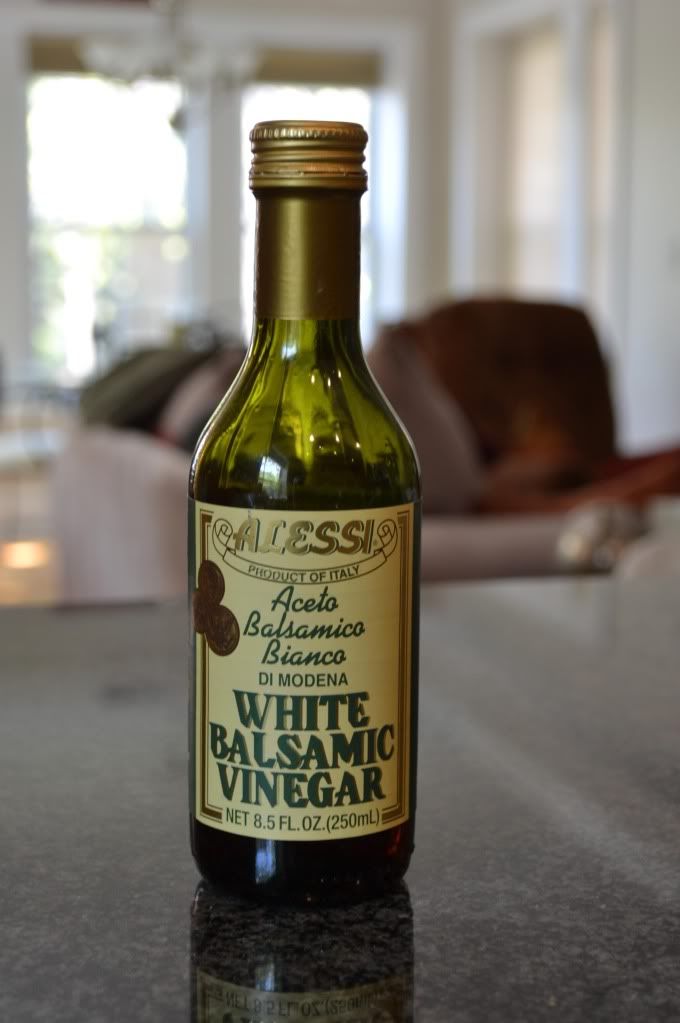 And now for the tip... if you've ever made anything with avocado in it, you know how quickly it goes from green to brown when it's exposed to air. Pressing plastic wrap onto the surface only helps so much. However... if you hang on to the pit and add it back into the bowl after you're finished making the dip... it keeps the avocado from turning brown. I tested it last week and the dip still looked fresh after 6 hours.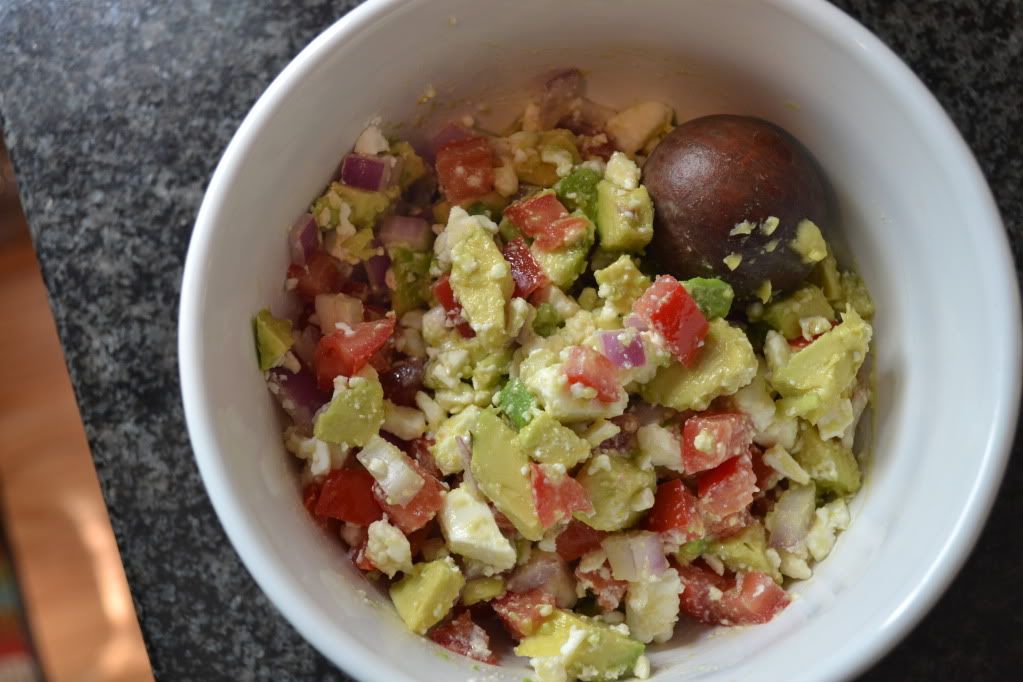 This is great with tortilla chips but if you have leftovers, I highly suggest it over some undressed iceberg lettuce. Add it to your list today. You won't be disappointed!
*****
"Not Guac" Avocado Dip
serves 4-6
2 ripe avocados
2 Roma tomatoes
Half a medium red onion, finely diced
1/2 cup Feta cheese, crumbled
Garlic salt
Olive Oil
White Balsamic Vinegar
Roughly chop avocados into chunky pieces. Roughly chop tomatoes into chunky pieces (remove seeds and watery insides). Finely dice half a red onion.
Combine avocados, tomatoes and red onion in a medium bowl. Sprinkle in 1/2 cup of crumbled Feta cheese. Give it a light sprinkle of garlic salt (remember, you can always add more). Stir gently to mix.
Drizzle lightly with olive oil and then with balsamic vinegar adding a bit more balsamic vinegar than olive oil. Again, go easy. You can always add more later. Stir gently to combine.
Test with a tortilla chip and add more olive oil and balsamic vinegar as needed. I like my dip to have more balsamic than olive oil since it gives the mixture an unexpected but fantastic flavor.
Enjoy! Know that the longer this sits, the more the flavor builds. And definitely try your leftovers on a salad, you won't be sorry.