Pintrest
bug. I've pinned a handful of recipes over the past month but this is the first one I've actually tried and it was AMAZING. I'm not so sure if that's a result of Pintrest or the fact that it's also a
cookie recipe contest winner
.
I set out to make these last weekend with the intent to keep half for Roy and I and give half to some friends. Only they were delicious. And even Roy, who doesn't care for lemon flavored desserts, was sneaking away with two or three cookies at a time. So being the flexible people that we are, we adapted and kept them all for ourselves :)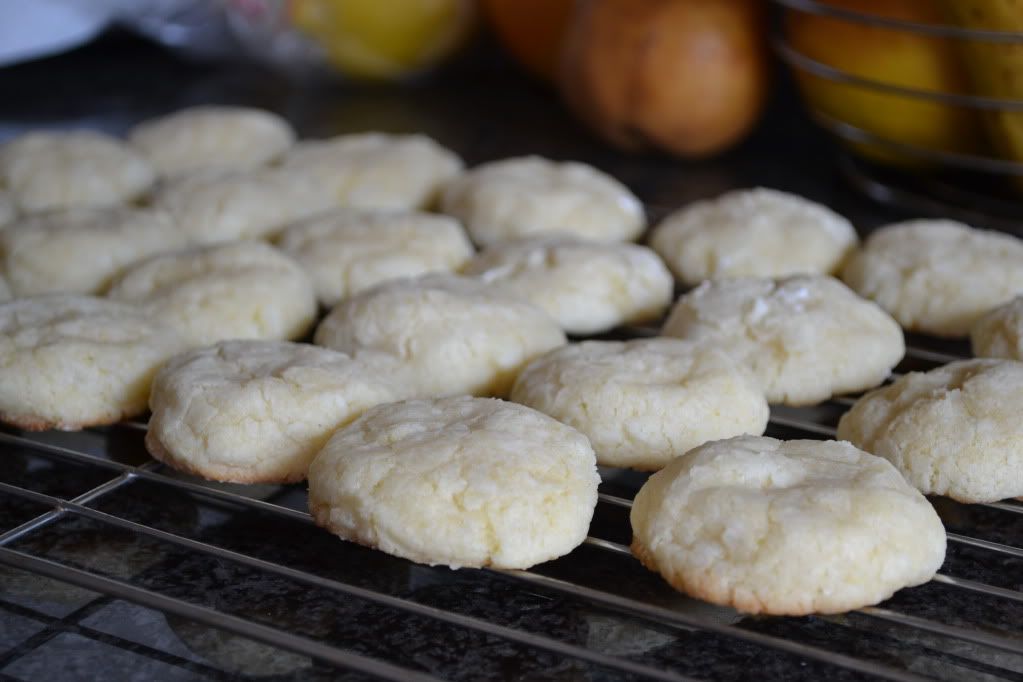 These cookies are a perfect afternoon snack and they're great with a cup of tea. They're a bit chewier than regular sugar cookies and the lemon flavor is bright and fresh. You can actually see the zest in the batter. The sweetness of the powdered sugar is a beautiful compliment to the tart lemon. There's a reason this was the winning cookie recipe!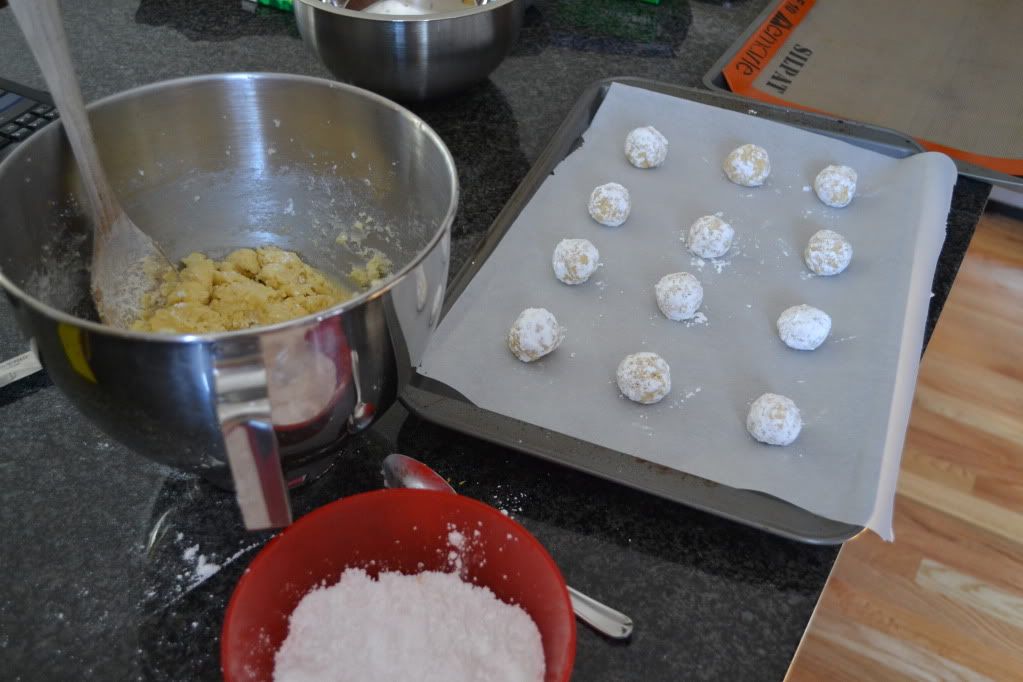 Foster joined me to catch some Sunday sun while I baked and he agreed, 3 out of 3 stars.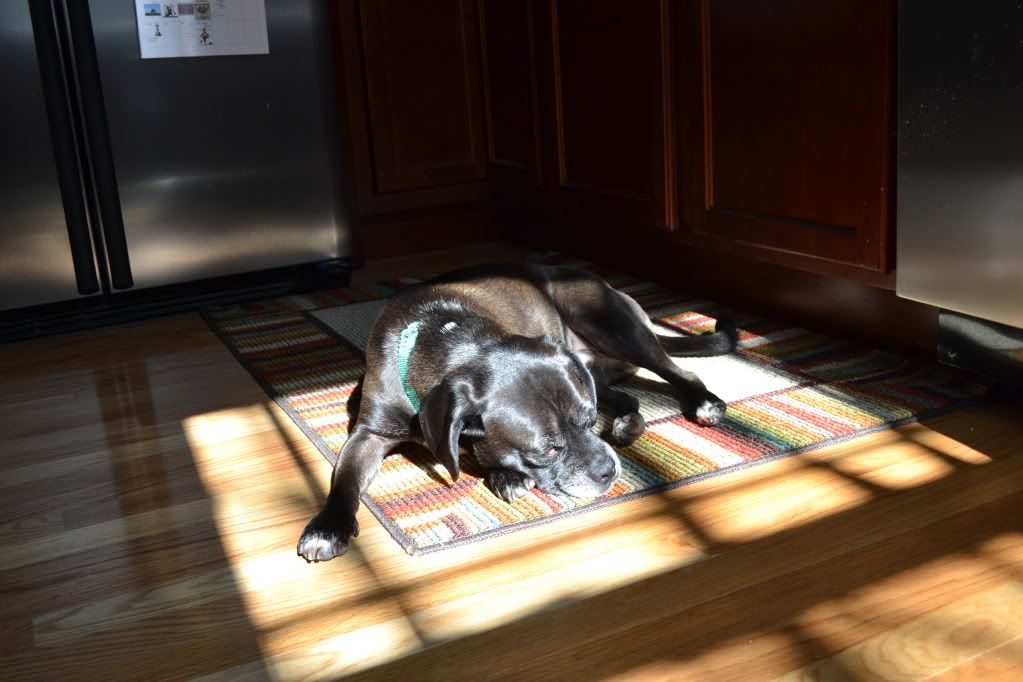 These are beautiful spring cookies, great for Easter Sunday, any kind of girls lunch or afternoon tea, or for a break from your usual sweet chocolate treat.
Now please excuse me while I go make a second batch to share with those friends I mentioned...
*****
Lemon Crinkle Cookies
Makes 2-3 dozen
30 mins active, 60-70 mins total
½ cups butter, softened
1 cup granulated sugar
½ teaspoons vanilla extract
1 whole egg
1 teaspoon lemon zest
1 Tablespoon fresh lemon juice
¼ teaspoons salt
¼ teaspoons baking powder
⅛ teaspoons baking soda
1-½ cup all-purpose flour
½ cups powdered sugar
Preheat oven to 350 degrees. Grease light colored baking sheets with non-stick cooking spray and set aside.
In a large bowl, cream butter and sugar together until light and fluffy. Whip in vanilla, egg, lemon zest, and juice. Scrape sides and mix again. Stir in all dry ingredients slowly until just combined, excluding the powdered sugar. Scrape sides of bowl and mix again briefly.
Pour powdered sugar onto a large plate. Roll a heaping teaspoon of dough into a ball and roll in powdered sugar. Place on baking sheet and repeat with remaining dough.
Bake for 9-11 minutes or until bottoms begin to barely brown and cookies look matte (not melty or shiny). Remove from oven and cool cookies about 3 minutes before transferring to cooling rack.
*If using a non-stick darker baking tray, reduce baking time by about 2 minutes.