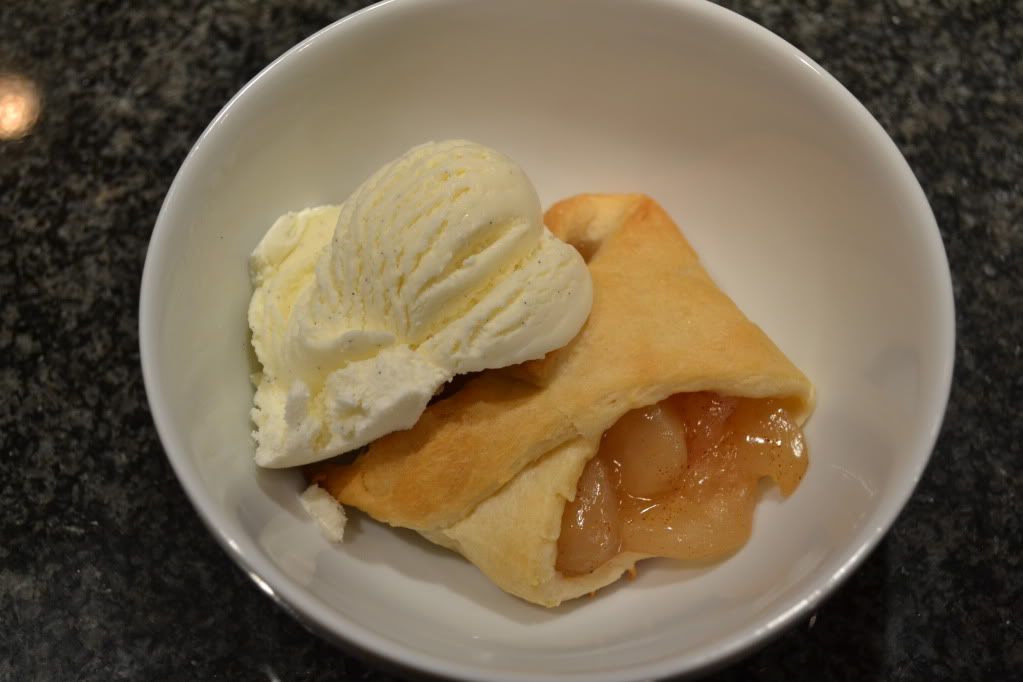 Ok technically it's 4 ingredients if you count the vanilla ice cream.
My Mom actually found this recipe in a magazine advertisement. It's cheap and easy and gives you all kinds of warm and fuzzies with a quarter of the effort of a traditional apple pie.
The 3 ingredients? 1 can of apple pie filling, a sprinkle of ground cinnamon, and a package of regular Pillsbury Crescent Rolls. Don't get the reduced fat or store brand of the crescent rolls, I find they tend to pull apart and holes will appear very easily. You want something that's going to hold together well. Pillsbury is the best.
Not surprisingly, the apple pie filling tastes just like... apple pie! It's delicious. I use More Fruit brand because of the quality and flavor of their apples. And the Pillsbury Crescent Rolls are light and buttery, just like you'd expect in a pie / tart crossover. The shape and size of the crescent roll is perfect, giving you a nice ratio of apple to dough - something that's critical with pie! The scoop of vanilla ice cream just pushes it over the edge.
You start by adding a sprinkle of cinnamon to your apple pie filling and stirring to mix it around. Be careful, you really just need a sprinkle. What you see below is what I added before stirring. I also added a pinch more about half way through.
Line a baking sheet with parchment paper and open your crescent rolls. Scoop some of the apple pie filling into the middle of a single crescent roll. I probably used 1/4 cup of the filling or about 4 large apple slices. You can eyeball it.
Bring the three corners together so they overlap and (nearly) enclose the apple pie filling.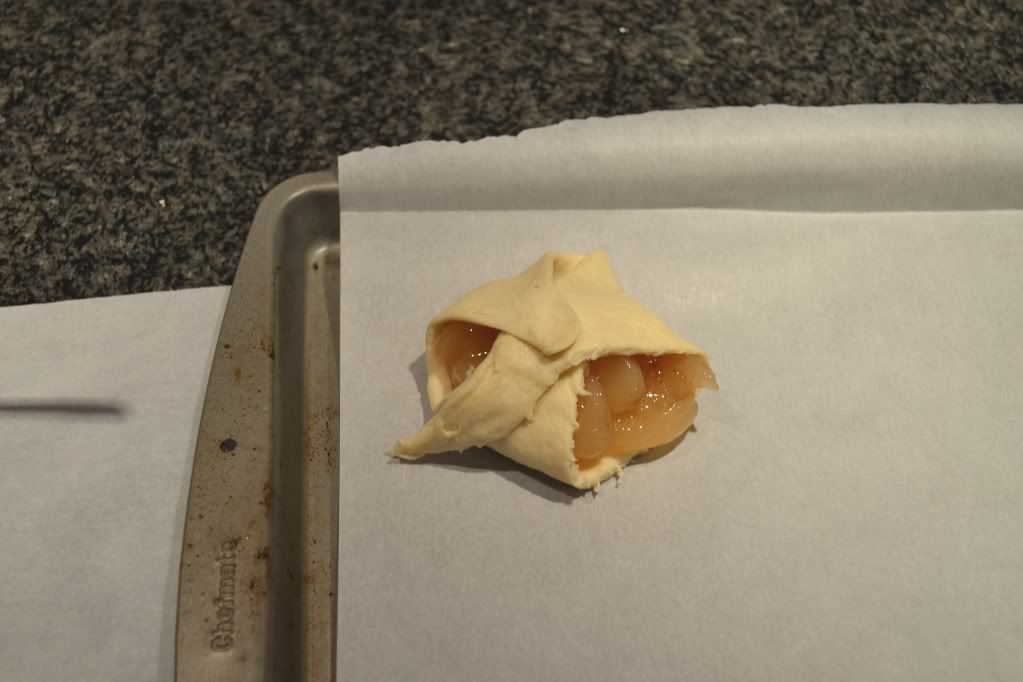 Bake in a 375 degree oven for 10-12 minutes.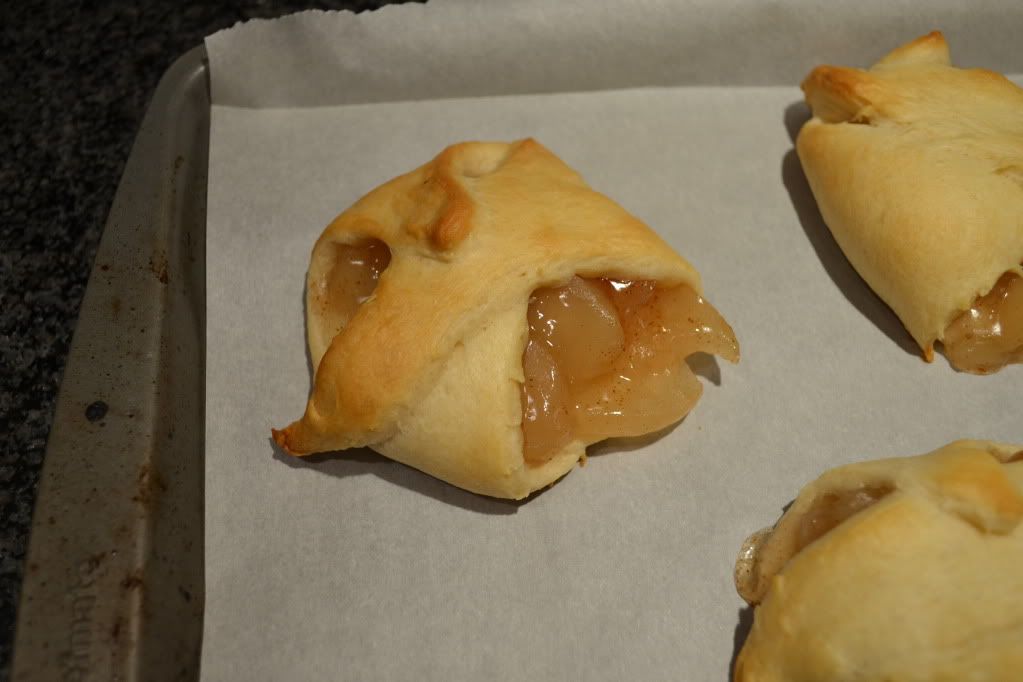 Then try not to eat all of them.
This has to be one of my favorite homemade desserts. It's easy enough for a weeknight, but delicious enough to cap off a big weekend meal. Enjoy!
*****
3 Ingredient Mini-Apple Tarts
10 mins active, 20 mins total
Serves 8
1 can More Fruit apple pie filling
Sprinkle of ground cinnamon
1 package Pillsbury Crescent Rolls
Preheat your oven to 375 degrees. Line a baking sheet with parchment paper.
Sprinkle a dash of ground cinnamon over the apples. Stir to mix the cinnamon and the apples together.
Scoop some of the apple mixture into the middle of a crescent roll. Bring the corners together to close the tart.
Bake for 10-12 minutes. Serve warm with a scoop of vanilla ice cream. Refrigerate leftovers.