Corn spoon bread is a bit like corn bread but it's much moister and actually has whole kernels of corn that give it a nice bit of crunch. You eat it with a fork, not your hands, it doesn't need to be slathered in butter and it can be made ahead and reheated (bonus!). And did I mention it was as easy as dumping some stuff in a bowl?!? The sprinkling of monterey jack cheese on top is the proverbial icing on the cake, adding a bit of flavor without overdoing it like cheddar cheese might.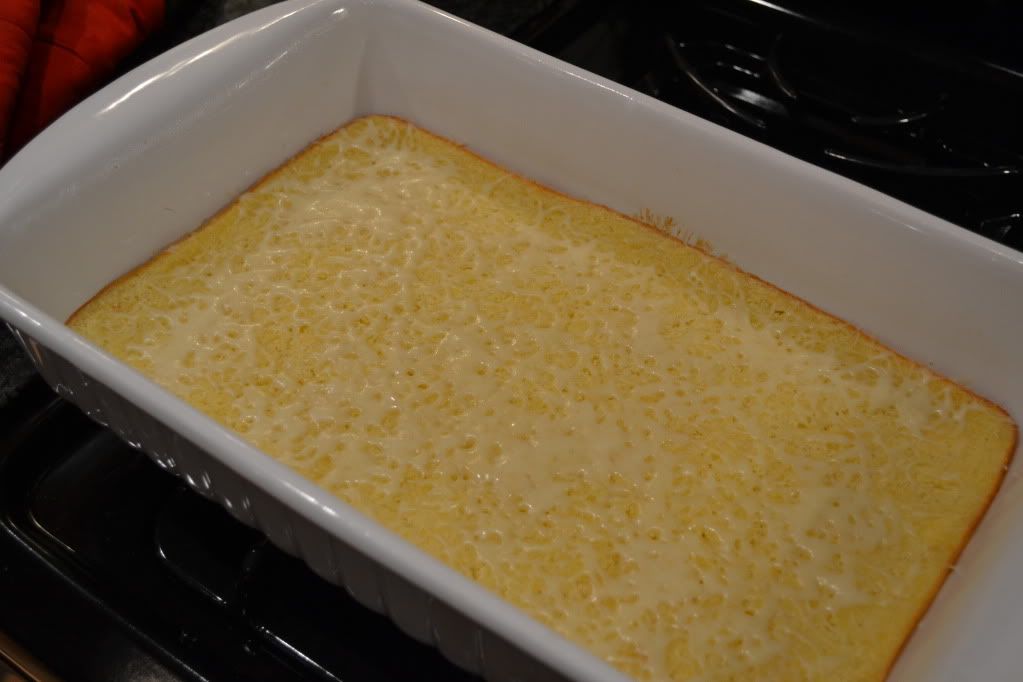 It pairs well with BBQ but would also go well with chicken, ham, a roast, you get the picture. Consider it as an option for your next holiday or pot luck! And in case you find yourself thinking about this for a big family meal and wondering hmm, Corn Spoon bread, should I still serve rolls? The answer is yes! This is much more of a side than a bread like item.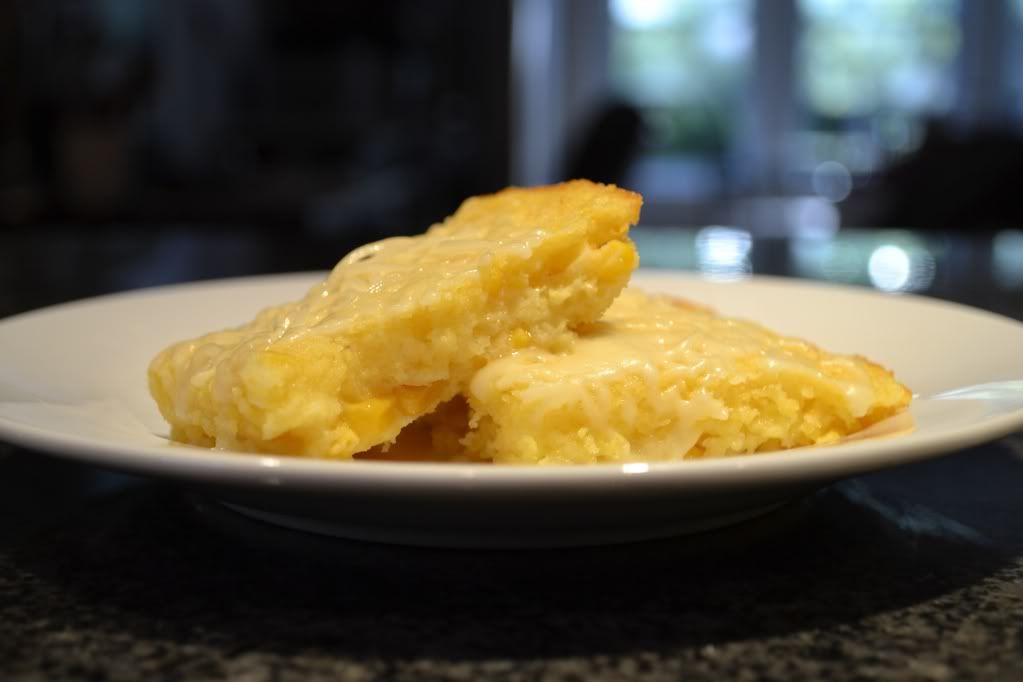 Happy Eating!
*****
Family Favorite Corn Spoon Bread
5 mins active, 50 mins total
Serves 6-8

1 – 8.5oz box of corn muffin mix
1 – 7.5oz can of whole kernel corn*
1 – 7.5 oz can of creamed corn*
1 cup of sour cream
2 large eggs (beaten)
½ cup of melted, unsalted butter
½ cup of grated, Monterey Jack or Swiss cheese 
*make sure you get the smaller 7.5 oz cans of corn, the regular size throws everything off
Preheat the oven to 350 degrees. Combine everything except cheese in a large mixing bowl. Pour into a lightly greased 9x13 pan.
Bake for 35 min. Sprinkle cheese on the top and bake 10 min more.
MAKING IT AHEAD OF TIME? Bake only for the first 35 minutes until the mixture is set. Cool and store in the fridge for up to a day. Before serving, bring the spoon bread to room temp, then sprinkle with cheese and bake 10-15 min to reheat the dish and melt the cheese.