Asian Honey Chicken kebabs with grilled red onion, zucchini and squash and corn on the cob
And unlike some grill recipes that have you making your own rubs and spice mixes (which is fun, when you have the time to do it from scratch), this recipe is about as "lazy woman friendly" as it gets. It uses just a couple of every day ingredients that you probably have sitting in your pantry right now like honey, soy sauce and garlic. And it gives normally bland chicken some great flavor!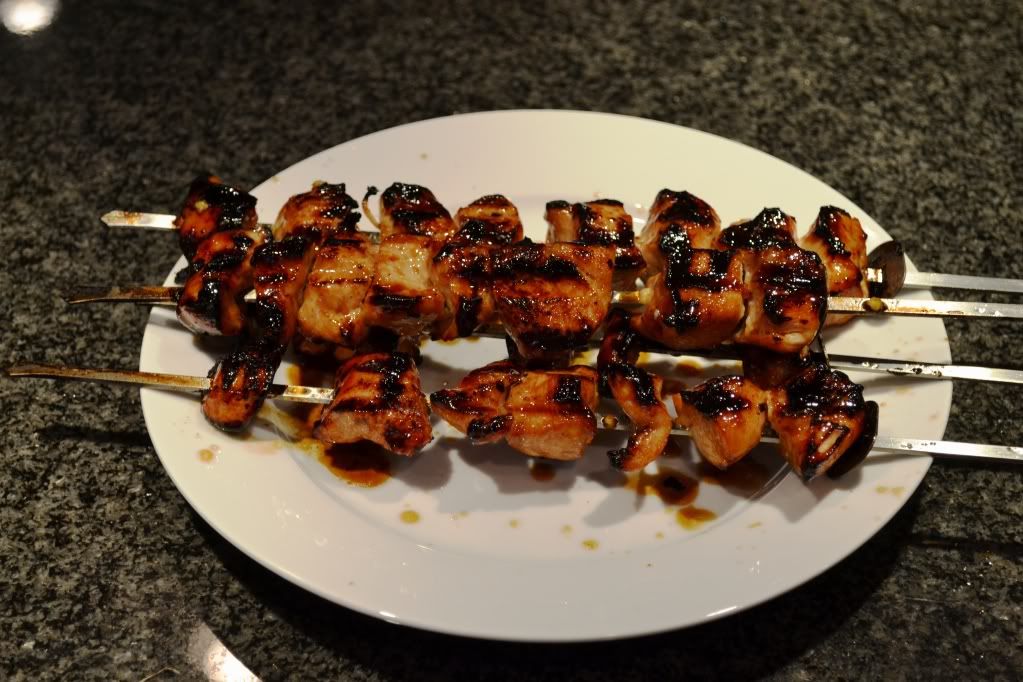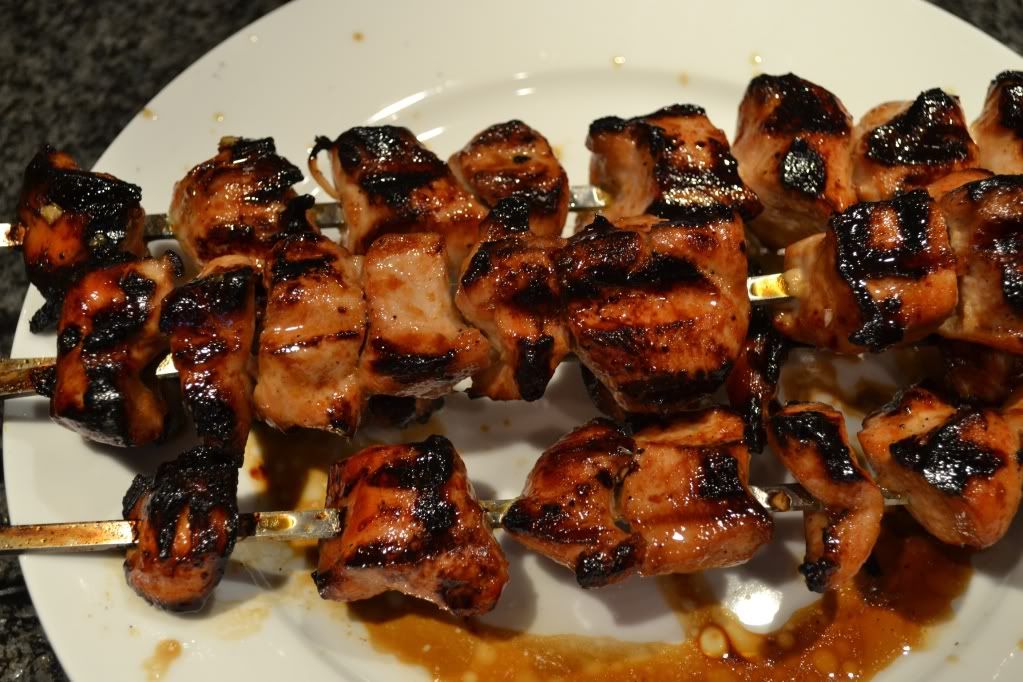 Occasionally I'll throw some steak in the mix as well. Or if I'm really feeling fancy pants, sometimes I'll marinate the steak separately in some teriyaki sauce and make a duo of chicken and steak kebabs. See, doesn't that sound delicious and as fancy as you can get for a BBQ? I con my guests that way all the time :)
You can throw your veggies into the marinade along with your protein. Or try keeping them separate and spray them with a light mist of Olive Oil PAM before they hit the grill so their natural flavors shine through. And seriously, try whatever you can get your hands on... bell peppers, red onions, cherry tomatoes, mushrooms, zucchini, squash, potatoes (yes, I said it, potatoes, apparently it's the "new thing" to grill although I've yet to try it).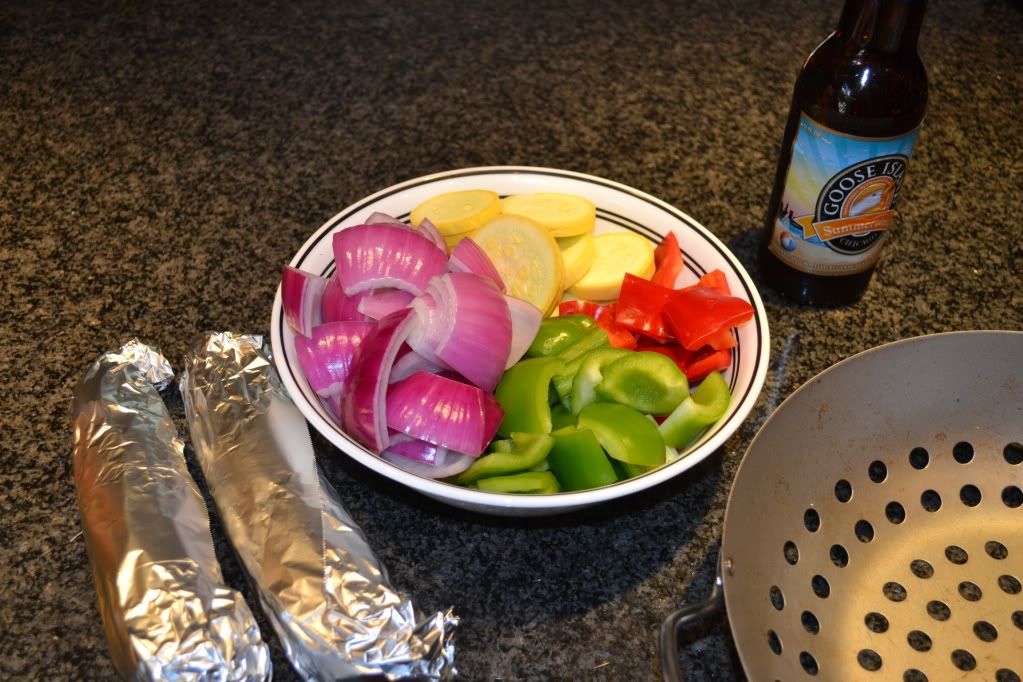 One lesson I will impart after a summer of making kebabs: while it may look cute to mix and match your protein and veggies, resist the urge! It's just not practical. Chicken, steak and veggies all have different cooking times and keeping like items on their own skewers makes it easier to cook everything
just
right.
Happy Eating! And of course, let me know if you have any other summer marinades that you swear by.
*****
Serves 6
1/4 cup vegetable oil
1/4 cup honey
1/4 cup low sodium soy sauce
1/4 tsp pepper
3 boneless, skinless chicken breasts, cubed (about 1.5 lbs)
1 clove of garlic, minced
veggies of your choice
In a medium bowl, mix together vegetable oil, honey, soy sauce, pepper and minced garlic. Reserve a little bit in a smaller bowl or glass to brush on kebabs while grilling.
Add cubed chicken and veggies if you choose decide to marinate them. Stir or mix well to coat the chicken. Refrigerate for 3 hours or more.
When you're ready to grill, thread chicken and veggies on skewers and discard remaining marinade. Preheat grill, lightly oil grill grate, and cook for 10-15 minutes or until chicken is done. Brush with reserved marinade and turn to keep kebabs from burning.