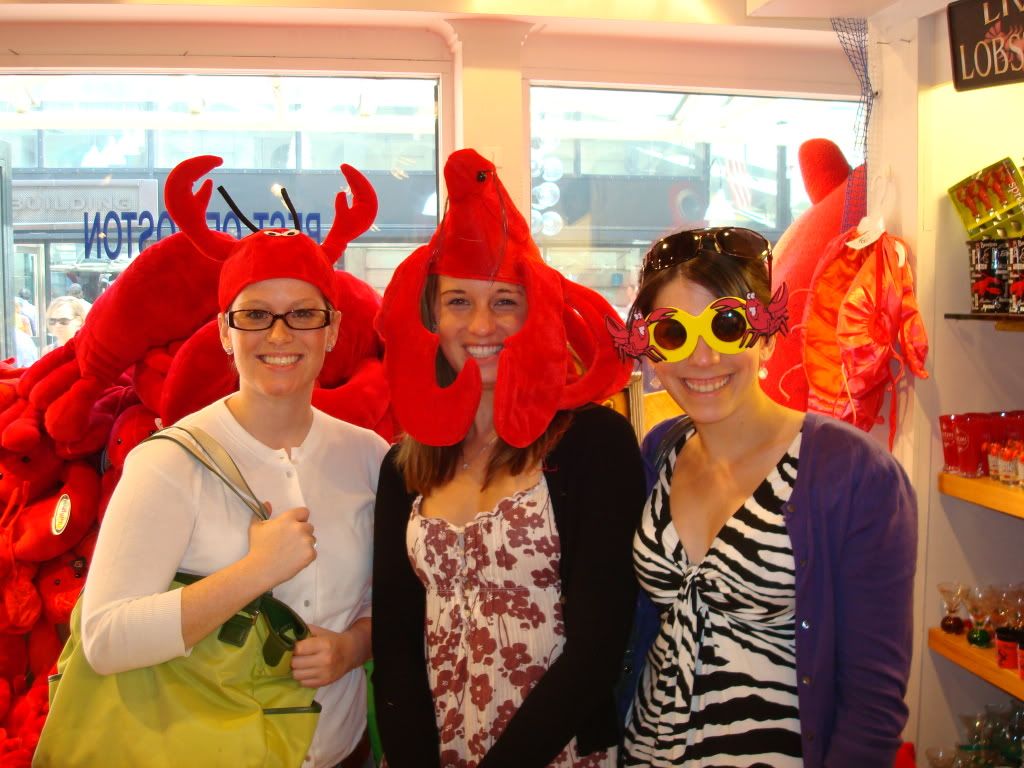 Clara, Shannon and Rachel in Boston
Despite the fact that we've only been in the same geographic location together 3 times, we've become fast friends due to our shared interests in reading, cooking, and the
Pioneer Woman's cinnamon rolls
.
We frequently toss recipes back and forth and while Rachel has tried a lot of my stuff (in her own words:
"I would literally die without your corn chowder"
), I have been a bit remiss in trying some of hers. The number of ingredients and steps in her recipes are usually more than I'm comfortable with and some of the ingredients she uses give me the willies. In short, I'm scared and quaking in my apron.
In a weak moment when I was high on beautiful spring weather and the wonderful outlet that is cooking, I decided to to give this enchilada recipe from Rachel a shot. Despite the fact that it included cumin, which I've never used before, and required you to make your own salsa verde. I started a bit late on Sunday evening and experienced that feeling you get when you believe you've bitten off more than you can chew.
Naturally, I coped with this by pouring myself a glass of wine.
Then I got down to business chopping veggies, making the filling, putting together a batch of my
favorite corn spoon bread
as a side dish, and making the creamy salsa verde. Then I got it all in the oven and crossed my fingers that the effort would be worth it.
And I'll be damned if those enchiladas weren't delicious. Mind blowing, life changing, can't stop talking about it delicious. Make me anxious and excited for dinner delicious. Flavorful, filling, creamy, cheesy and remarkably HEALTHY - coming in at 230 calories a serving. I was blown away.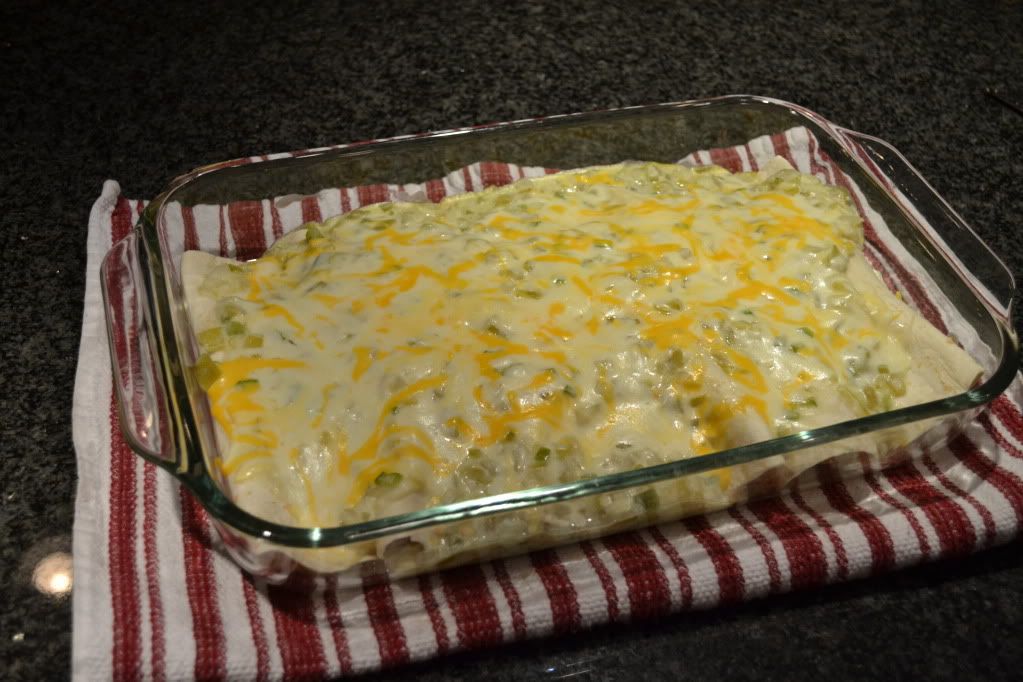 This is the kind of dish where you're sad when the leftovers are gone. It was a delight to eat and they were as good the third night as they were the first. I was naievely worried about this being too spicy with the jalapenos but the chiles, jalapenos, onions and cumin all play beautifully together. They don't create heat. They create warm Mexican-flavored deliciousness.
And I was shocked by the process of making the sauce. When I added the flour the pan was relatively dry. I thought for sure I'd messed something up and had visions of making quick omelets for dinner when this ended up being inedible.
But I added the chicken broth and it was like magic happened. Things got thick and creamy and I knew we were going to be ok.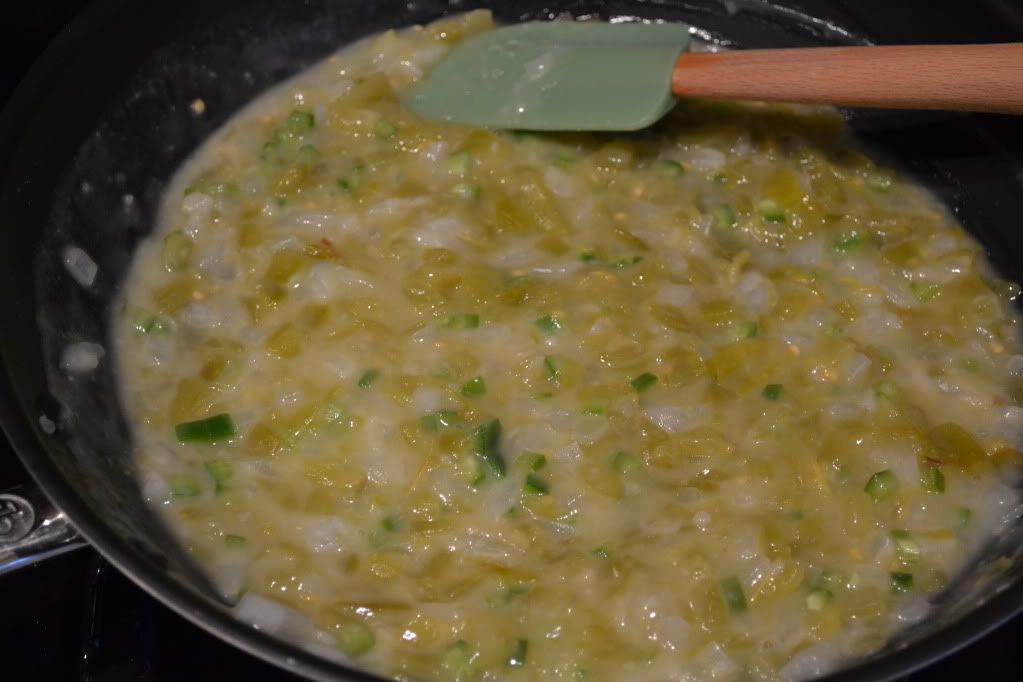 For the chicken, I baked a single chicken breast for 20 mins at 400 degrees and then shredded it. You could easily use leftover roast chicken, rotisserie chicken or even some of the Tyson's prepared chicken in the deli section of the grocery store although it will likely alter the nutritional facts in case that's important to you. And technically this makes enough for 8 enchiladas but I only made 6 because I only had 6 tortillas.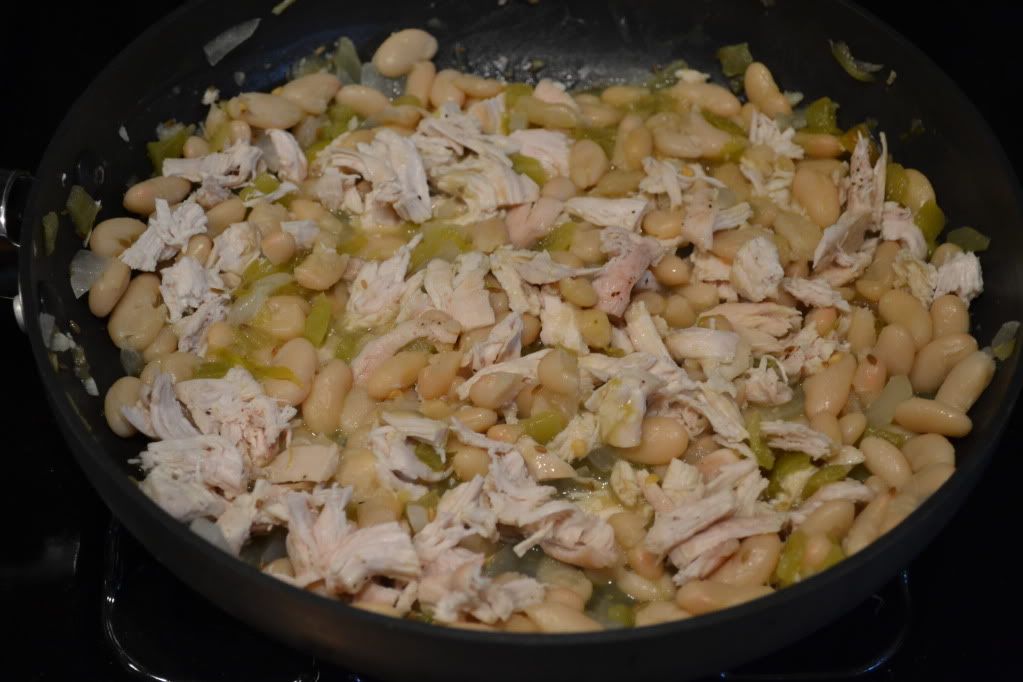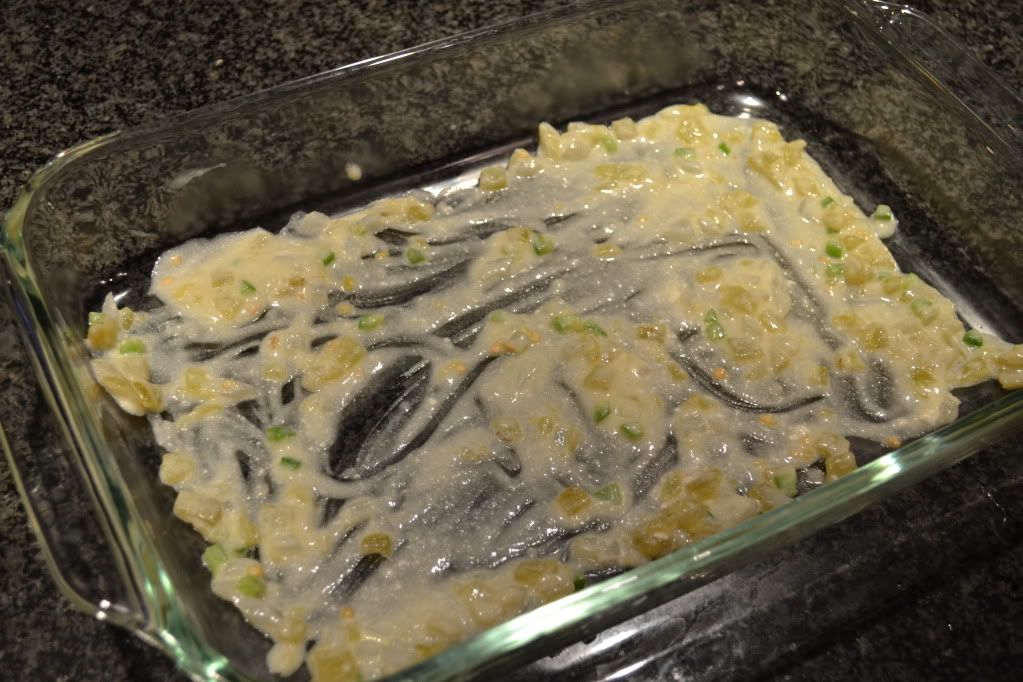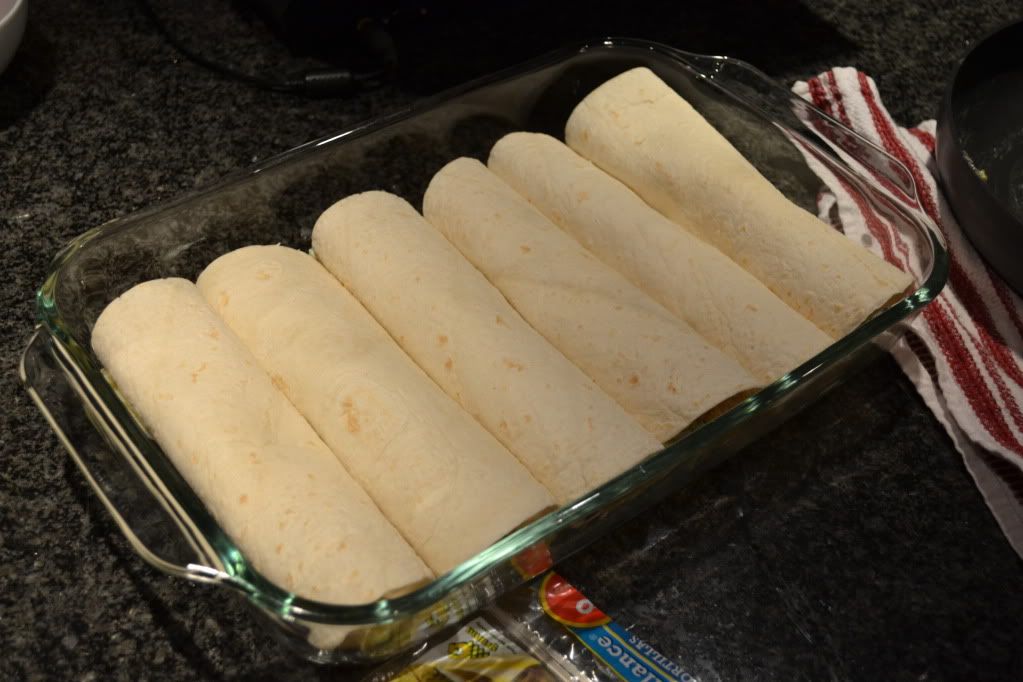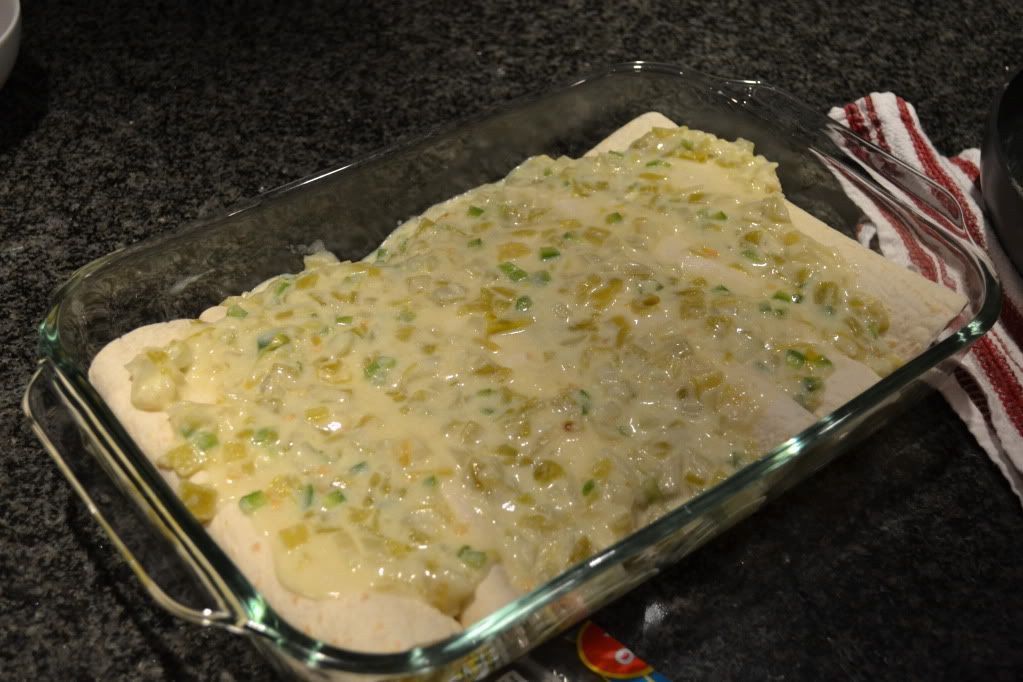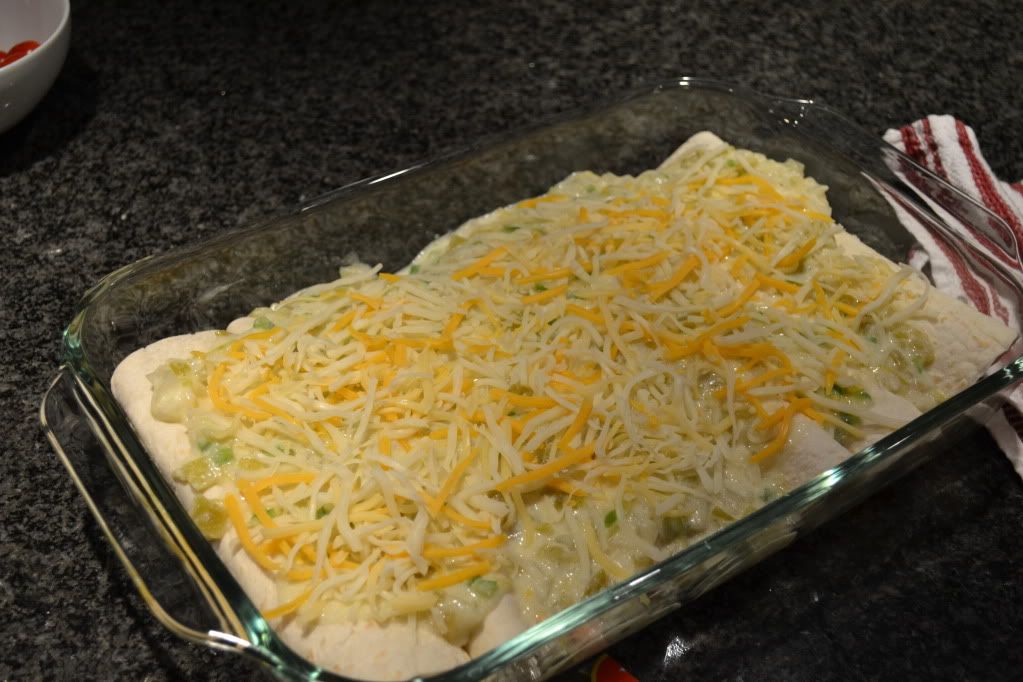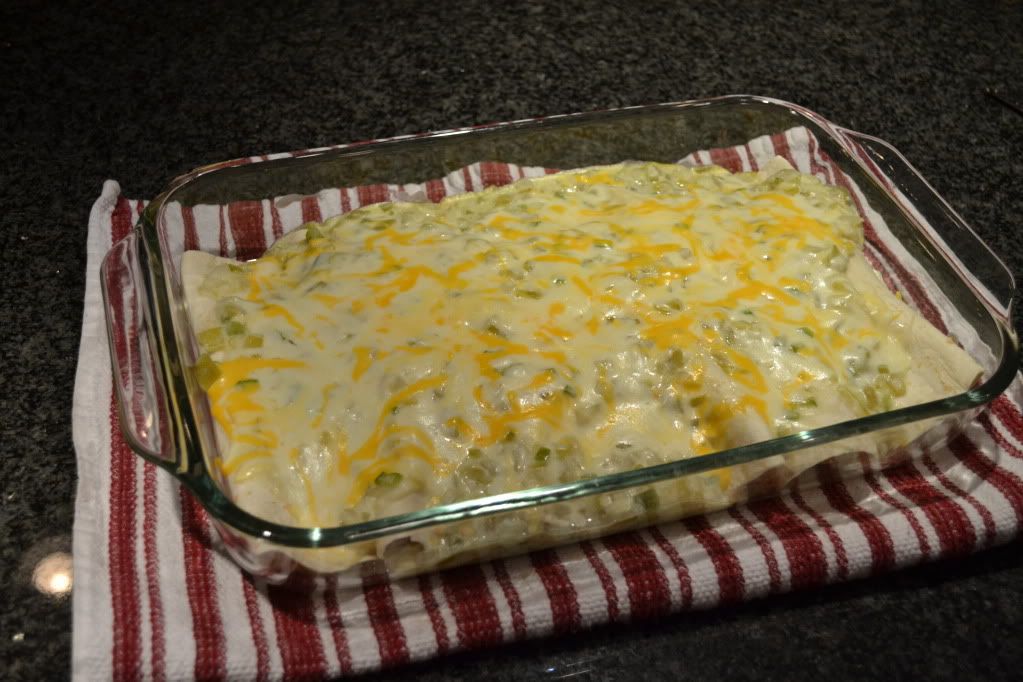 As Rachel teased, I got owned, and I won't give her recipes the brush off any more! Instead, I'll take advantage of these chances to try new flavors and ingredients. I will make friends with Chinese five spice and agave and cumin (although not all in the same dish). And I will be buying Rachel a beer the next time we hang out to thank her for bringing these things into my life.
I feel like I haven't done this recipe justice but I'm so in love with it I feel like there are no words. It's the kind of recipe I'd want to make for you if you lived down the street and were coming over for dinner. So I'll leave you with a very strong recommendation that you TRY THIS! As soon as possible. And then tell me what you think!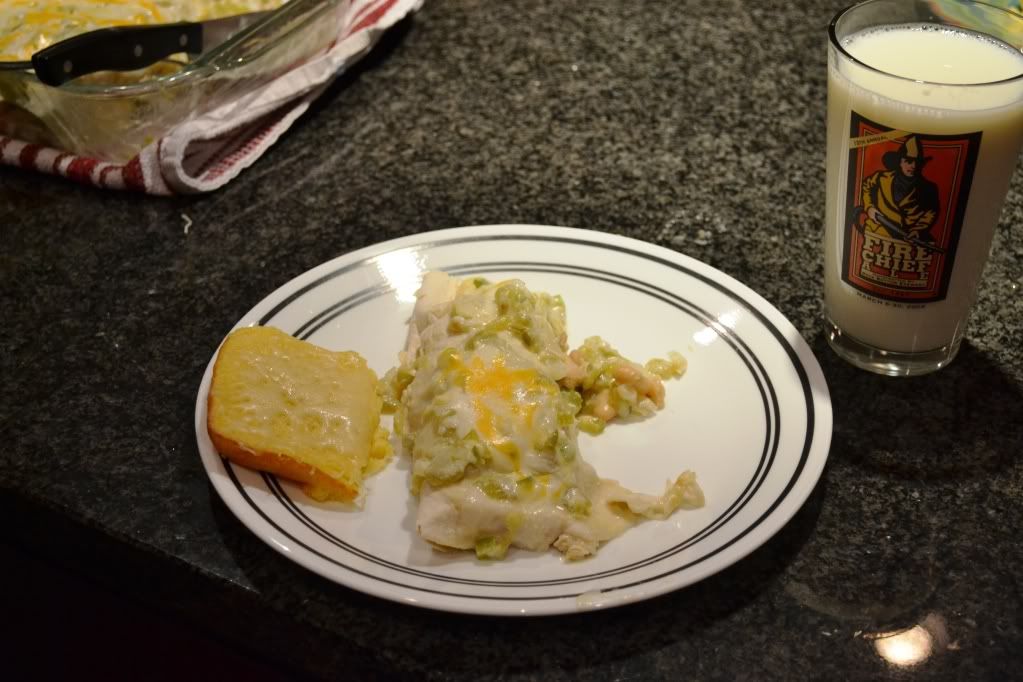 *****
(Life Changing) White Bean & Chicken Enchiladas with Creamy Salsa Verde
From
Skinny Taste
35-40 mins active, 60-70 mins total
Servings: 8 • Serving Size: 1 enchilada • Old Points: 4 • Points: 5
Calories: 230 • Fat: 7.3 g • Protein: 20.4 g • Carb: 28.7 g • Fiber: 12.2 g
For the Chicken and White Bean Filling:
1 tsp olive oil
1/4 cup minced white onion
2 cloves garlic, minced
1 can (4.5 oz) chopped green chiles (I used diced)
15.5 oz can Navy beans (or Cannellini beans)
8 oz cooked shredded chicken breast
1/3 can water
1 chicken bullion
1 tsp cumin
For the Creamy Salsa Verde Enchilada Sauce:
1 tsp butter
1/2 cup chopped white onion
2 tbsp flour
1 cup fat free chicken broth
7 oz can chopped green chile (I used diced)
2 jalapeños, chopped
salt
1/2 cup light sour cream
3/4 cup reduced fat Mexican cheese
8 medium low carb tortillas
optional - chopped fresh cilantro or scallions
Preheat oven to 375°.
For the Filling:
In a medium pan, heat olive oil on low. Add onions, garlic and saute until soft, about 2-3 minutes. Add green chiles, beans, water, bullion, and cumin. Mix well and cover. Simmer on low 15 minutes. Remove cover, add chicken and cook an additional 5 minutes, or until it thickens and liquid boils down. Set aside.
Green Chile Enchilada Sauce:
In a large nonstick pan, melt the butter over medium heat. Add onion and cook, stirring occasionally, until the onion softens and starts to turn translucent, about 3-4 minutes. Add flour and stir well. Cook for 1 minute, stirring constantly. Slowly whisk in the chicken broth. Whisk until the sauce becomes smooth. Cook over medium heat until the sauce boils and thickens, about 4-5 minutes. Add green chiles, jalepeños, and salt to tatse. Cook another minute then remove from the heat. Stir in the sour cream.
Assembling the enchiladas:
Spread about 1/4 cup of the enchilada sauce on the bottom of a 9x13" baking dish. Fill each tortilla with 1/3 cup of the chicken/white bean filling. Roll the tortillas and place seam side down in the prepared baking dish. Continue filling remainder of the tortillas.
Pour the enchilada sauce over the top of the enchiladas. Top with cheese. Cover with aluminum and bake 20-30 minutes, until the enchiladas are hot and the cheese is melted. Remove from oven and top with fresh cilantro or scallions.