The daycare,
Central Bark
, is full of wonderful people that adore four legged fur babies just as much as people like Roy and I do. We call daycare "going to work" and like to think that Foster imagines us chasing toys, playing with our friends, and getting belly rubs when WE go to work.
I told you we're crazy dog people.
One of the my favorite parts of Central Bark is that they take photos of the dogs and post them online each afternoon. I love getting to see what Foster is up to and some of my favorite photos have come from Bonnie at Central Bark.
Like this one...
And this one where Foster worked his way into the big dog group and proceeded to bark his head off and run the show like a Tiny Dictator.
When I came in to pick him up that afternoon I mentioned the picture and said "So Foster was in Tiny Dictator mode today?" at which point Bonnie paused, looked at me, took a deep breath and said "Lindsey, he's ALWAYS in Tiny Dictator mode." It gave me deep belly laughs because it's true. So, so true.
It's Foster's world and we're just living in it.
This weekend marks the 2 year anniversary of adopting Foster the Monster and becoming his Furever Home. Year 2 has been good. He really began to relax at the end of year one, so year two has been all about seeing his crazy personality shine and ensuring the Tiny Dictator's needs are met.
Accomplishments for year two include learning chase and a version of hide and seek. That dog loves nothing more than to dart around furniture and make us run in circles. His special version of hide and seek that I call Roy Hides and Foster Seeks somehow never gets old, despite that fact that we are short on hiding places (it's a 2 bedroom, 2 bath condo after all). But night after night that dog tears around the house looking for his buddy while Roy stands giggling behind a door / under the desk / behind the couch / in the closet.
He constantly gives me something to call or text home about. Like the day he got stung by a bee on his behind and I had to help remove both the bee and the stinger. Or the time he conned a lady into giving him a toy at a yard sale and then ran all the way home with a stuffed panda hanging out of his mouth. And he's finally learned the art of hanging his head out of a car window which serves as a periodic reminder to his humans to stop and enjoy life every so often.
To celebrate I thought I'd share some fun photos from the past 12 months, mostly from my cell phone (so excuse the quality) to illuminate what life is like with the spoiled rotten Tiny Dictator.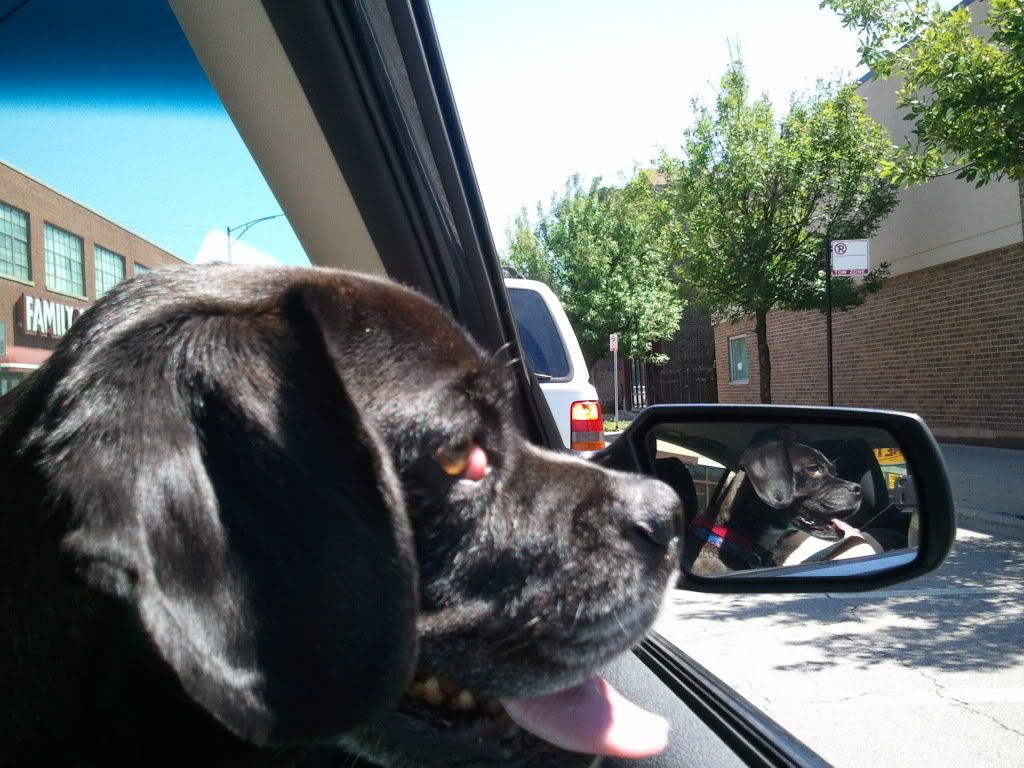 Hanging his head out the window although this is fairly reserved. Usually it's head and paws on the edge, floppy ears catching the breeze
Foster the snuggle puggle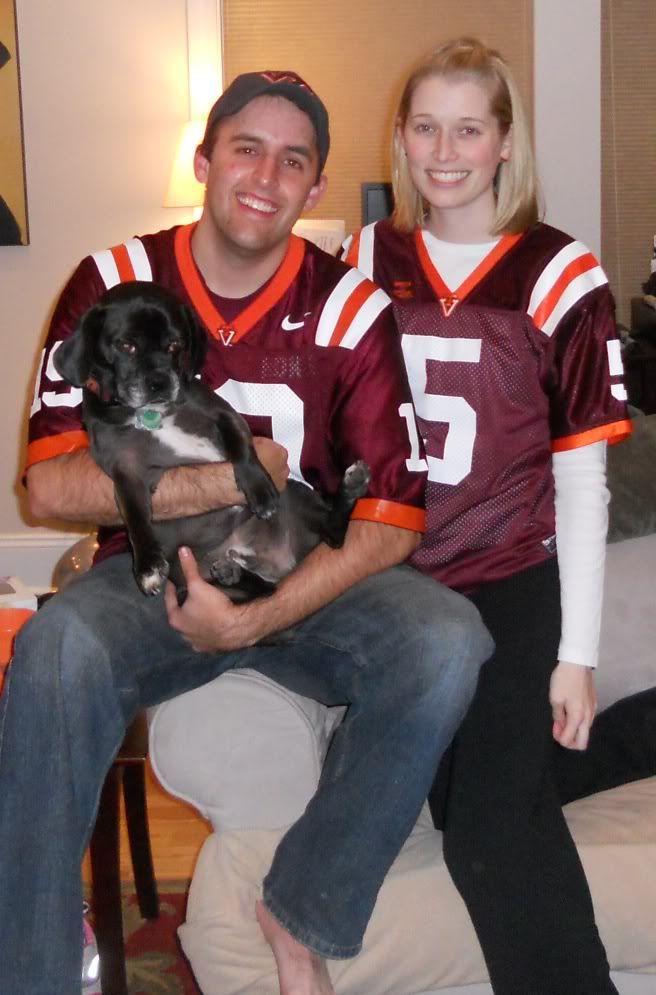 An angry Bud Foster the dog after losing to Clemson last year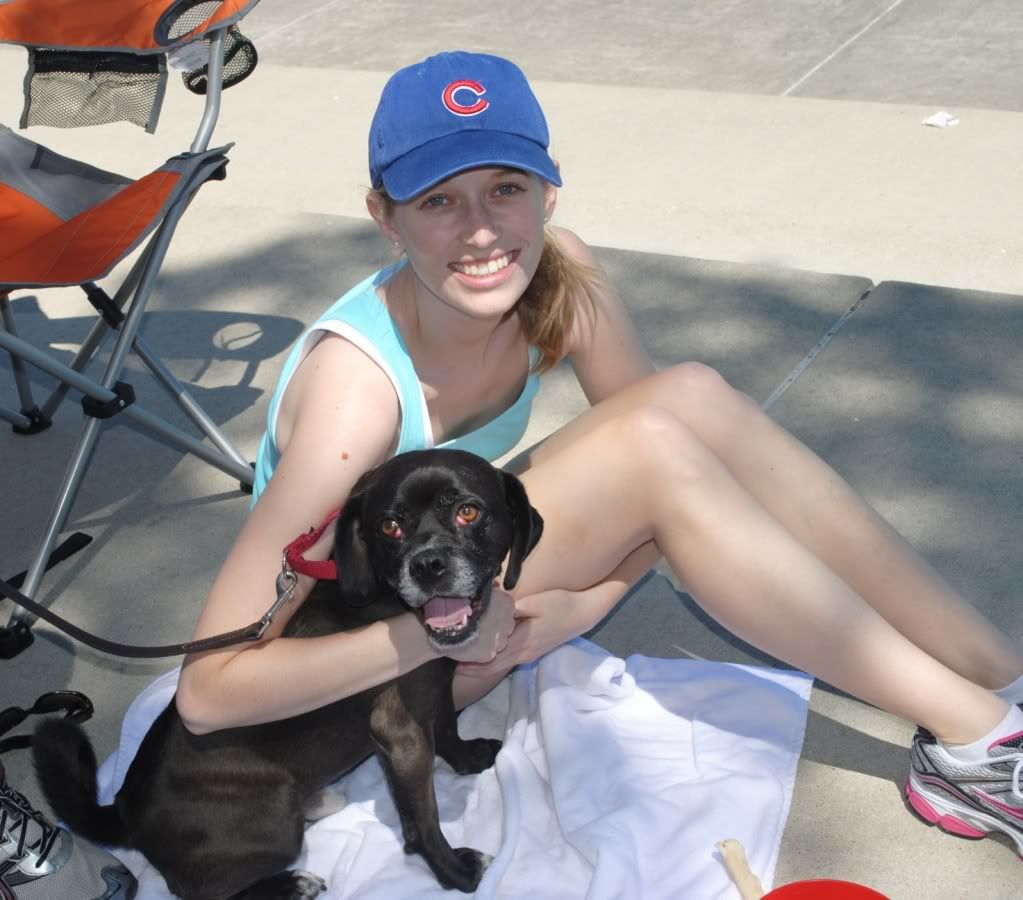 Hanging out at the Air and Water Show, one of the best Foster experiences from the past year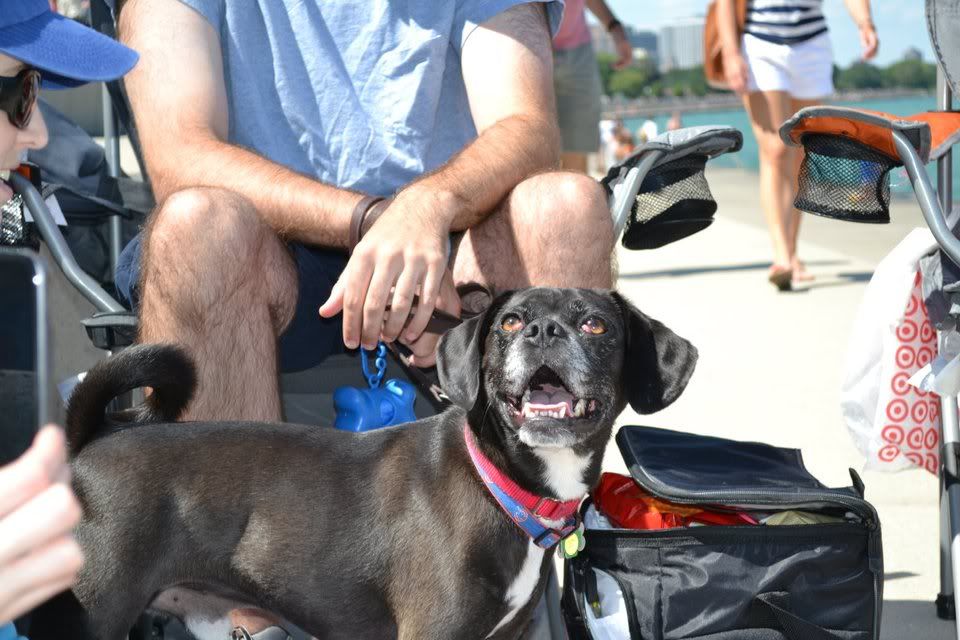 Tracking the fighter jets across the sky at the Air and Water Show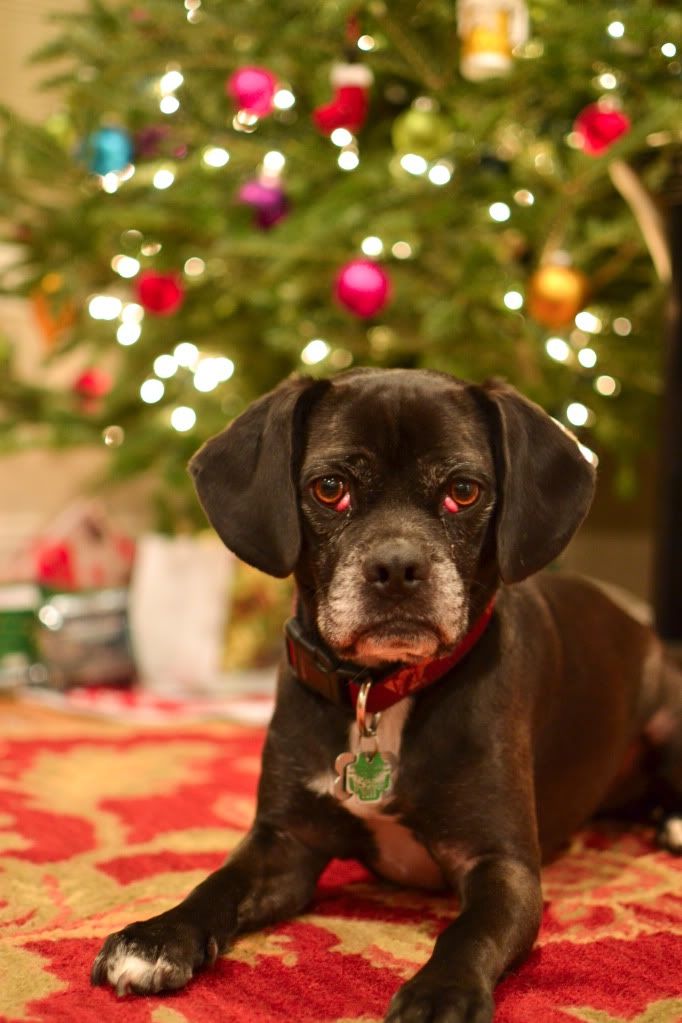 Suffering through a Christmas photo shoot
This dog clearly has a thing for pillows...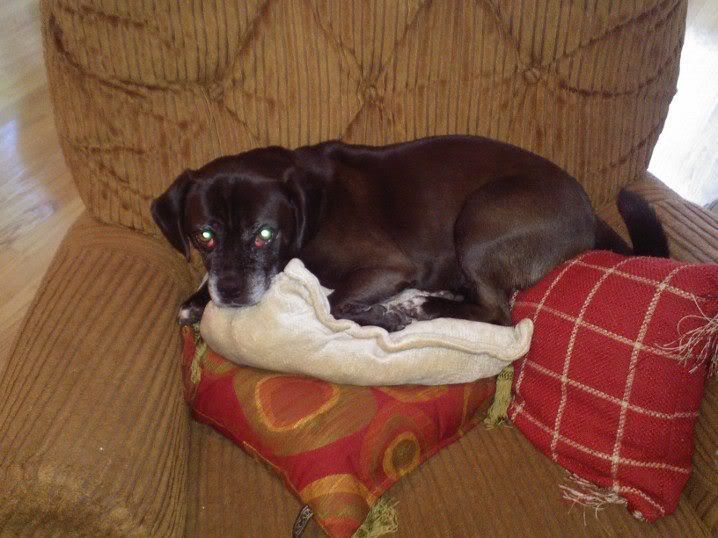 "The 30 year old Lazyboy isn't enough. I need 3 pillows too."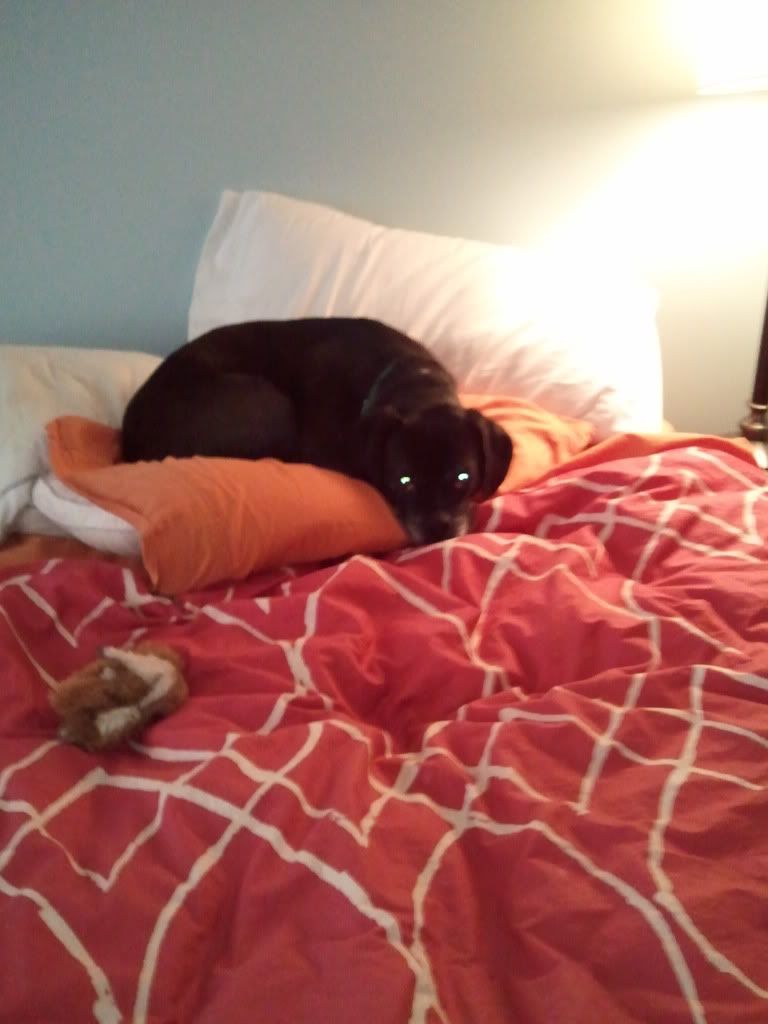 No, please Foster, make yourself at home on my pillow.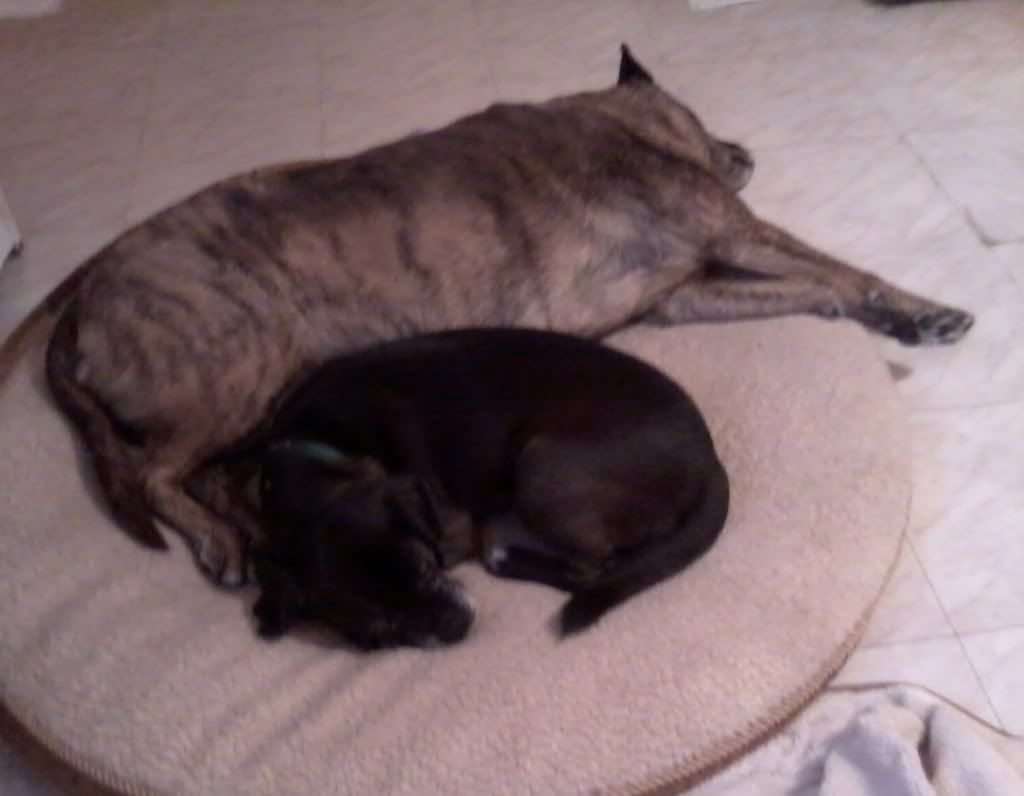 Snuggling with Pearl during a sleepover at his dogwalkers house
We call this series "Foster thinks he's human"...
Sitting on a chair at the vet, like he owns the place
Thank you for all the love, cuddles and daily reminders of what life is all about.
PS: I would be remiss to write this post and not thank Foster's Fairy God Mothers. Without Sharon, Bonnie and everyone at Central Bark, I don't know how we'd do it all. We are so lucky to have people in the neighborhood that adore the cuddle puggle as much as we do. Thanks for making him a part of your extended family!