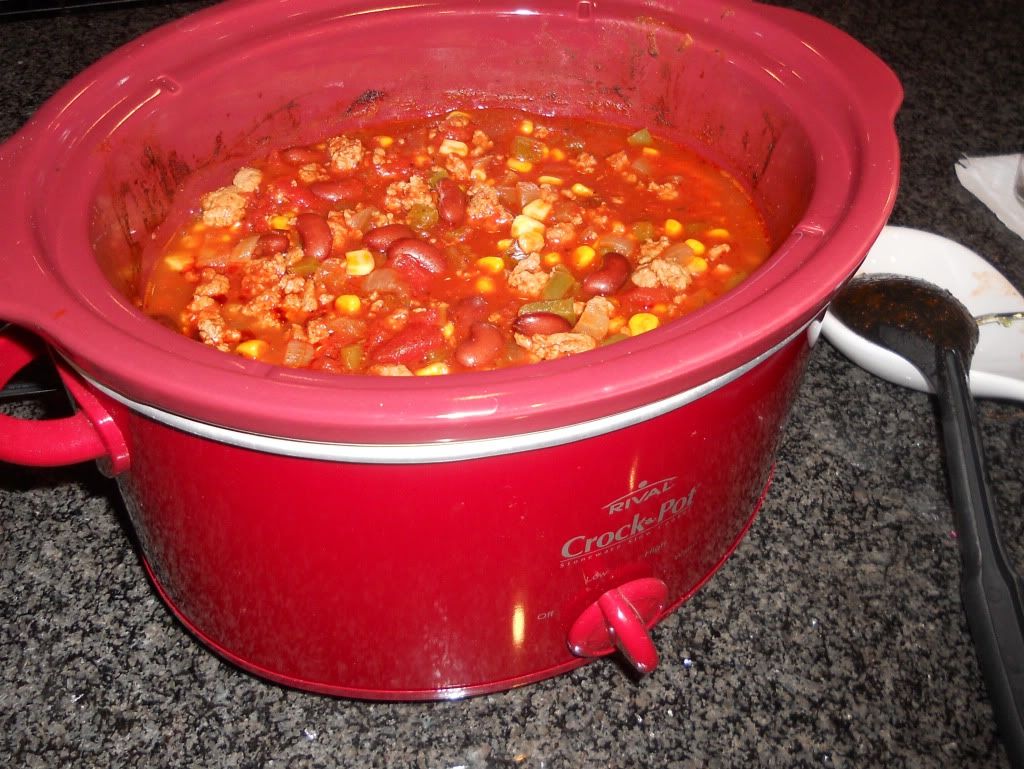 To me, chili is like BBQ. It's
personal
. Everyone likes it just a little bit differently. I prefer this recipe because it's packed with veggies and I can swap in ground turkey without losing flavor. And like all good chilis, it's better on day two!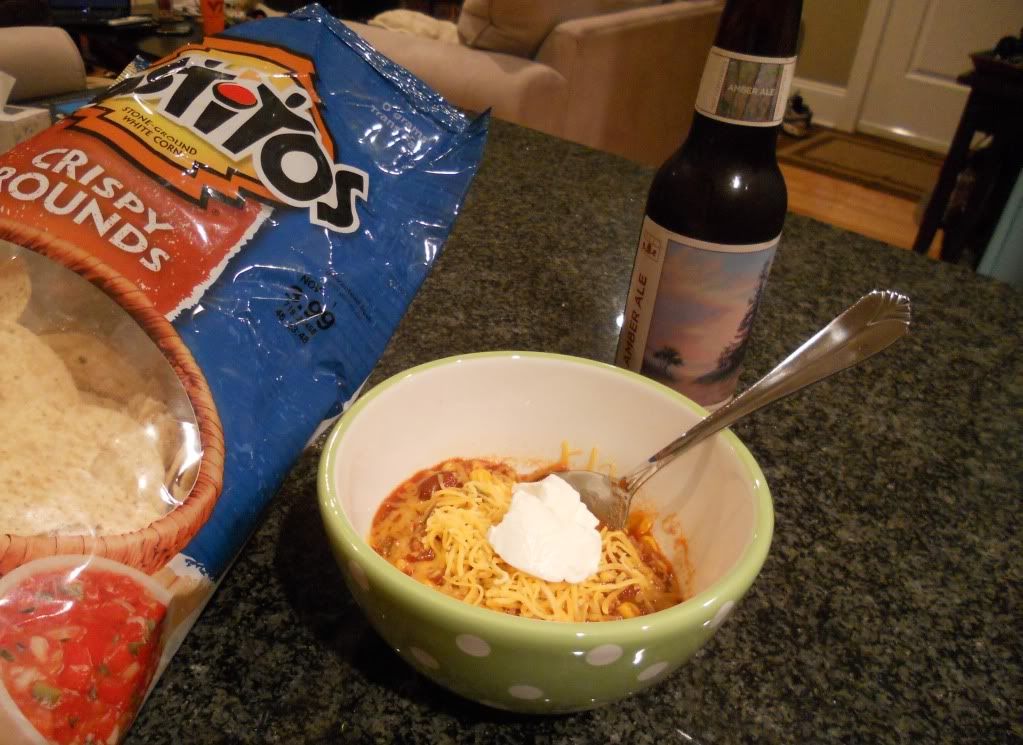 This chili calls for corn in addition to green peppers, onions and tomatoes. I like to serve it over corn bread to bring out the natural sweetness of the corn in the chili. And because corn bread is delicious! Tortilla chips, fritos or bread work just as well.
I also don't drain all the fat when I use ground turkey. I leave a tablespoon or two to give it a bit of flavor. Is that gross? Potentially, but I do the same thing with turkey tacos. Judge me all you want.
Here's a photo of the Royfriend, Foster and I the last time I made chili. It was so good we were still smiling even after the Hokies lost to Clemson (except Foster, who was rightfully upset with the performance of his namesake Bud Foster). The beer may have also helped :)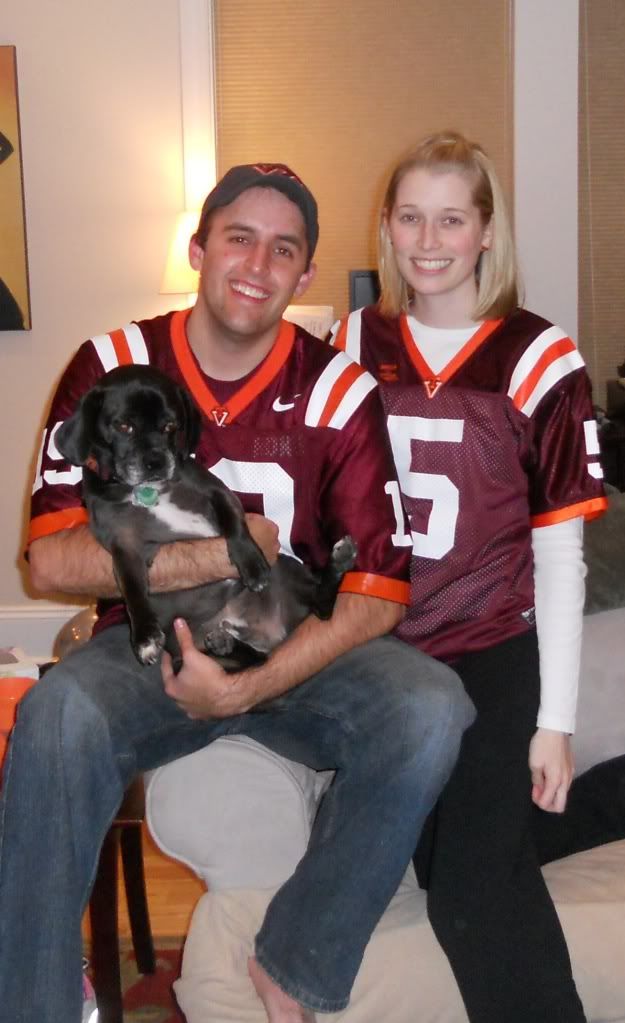 *****
Yummy Turkey Chili
From Fix It and Forget It

1 lb ground turkey (or beef)
1 medium yellow onion, chopped
1 green pepper, chopped
1/2 tsp. salt
1/8 tsp. pepper
1/4 tsp. dried thyme
14 1/2 oz. can diced tomatoes with Italian herbs
6 oz. can tomato paste, diluted with 1 can water
2 cups frozen whole kernel corn
16 oz. can kidney beans (drained and rinsed)
1 Tbsp. chili powder
sour cream and shredded cheese for toppings
Saute ground turkey, onions and green peppers in a deep saucepan (yes, all together, all at the same time, despite how awkward it seems). Drain and season with salt, pepper and dried thyme.
Stir in tomatoes, tomato paste and corn. Heat until corn is thawed. Add kidney beans and chili powder.
Pour into slow cooker, cover, and cook on low for 5-6 hours. Top individual servings with dollops of sour cream or sprinkles of shredded cheese.