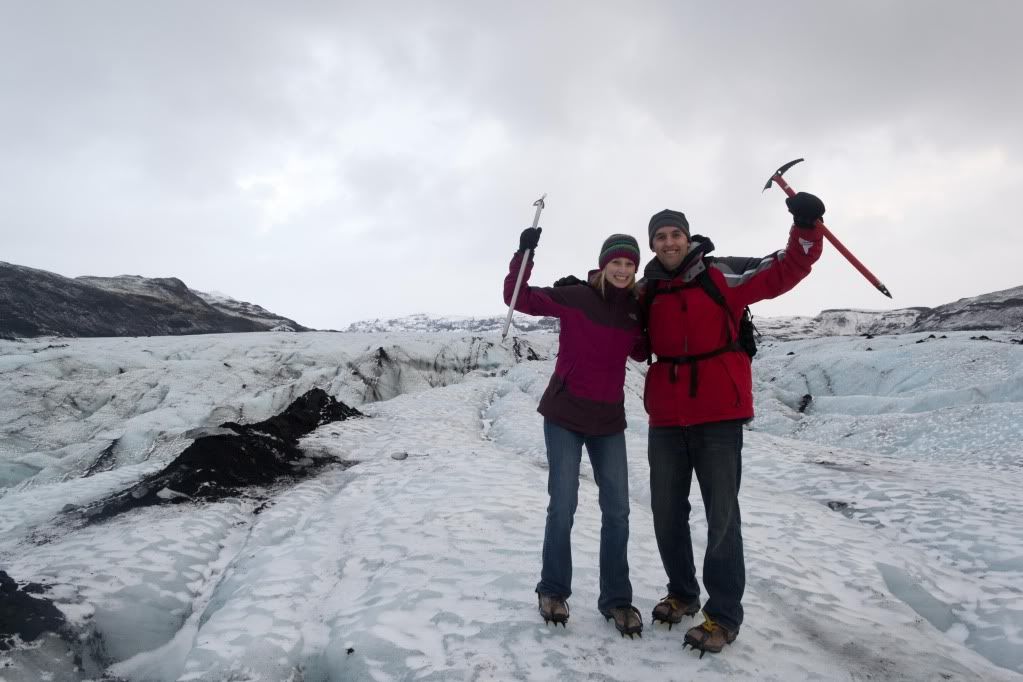 Live like a Viking!
And then I landed and had to go into 3 days of business meetings a mere 8 hours later. So work plus exhaustion from the action-packed trip equals a neglected blog. I've got a couple more work-related things happening this week so it will likely be this weekend before I get a new recipe posted (spoiler alert - I'm thinking pumpkin spice cake).
To tide you over... I bring you a recap of the best meal I have ever eaten. In my life.
Roy and I happened on this place, the Seafood Cellar (or
Sjávarkjallarinn
, as the locals call it), after a recommendation from our hotel in Rekyjavik, Iceland. The guy said it was his personal favorite and that you could order things by the plate, like a normal restaurant, or go with a multiple-course tasting menu if you felt like being adventurous and checking "best meal ever" off your bucket list.
What can I say, we were in vaca mode and interested in trying as many Icelandic things as possible. So we selected a five course tasting menu and then added the paired wines cause what the hell, you only live once.
Best.
Meal.
Of my life.
(No offense Mom, your home cooked meals are easily the runners up in this battle).
It was a 4 hour experience that Roy and I will never, ever forget. We spent our time enjoying the wine and each plate as it came to the table. Then we discussed our faves and reranked the courses as we progressed through the evening. And since I don't have a new recipe to post here, I'm including photos and descriptions of the dishes.
If you've got an adventurous spirit, I HIGHLY recommend trying these things if they ever come your way. The only thing I didn't love was the goose breast and gizzard. But everything else, including the lamb heart, was divine.
Taste from the chef
Marinated shrimp with a lemon, thyme and parsnip puree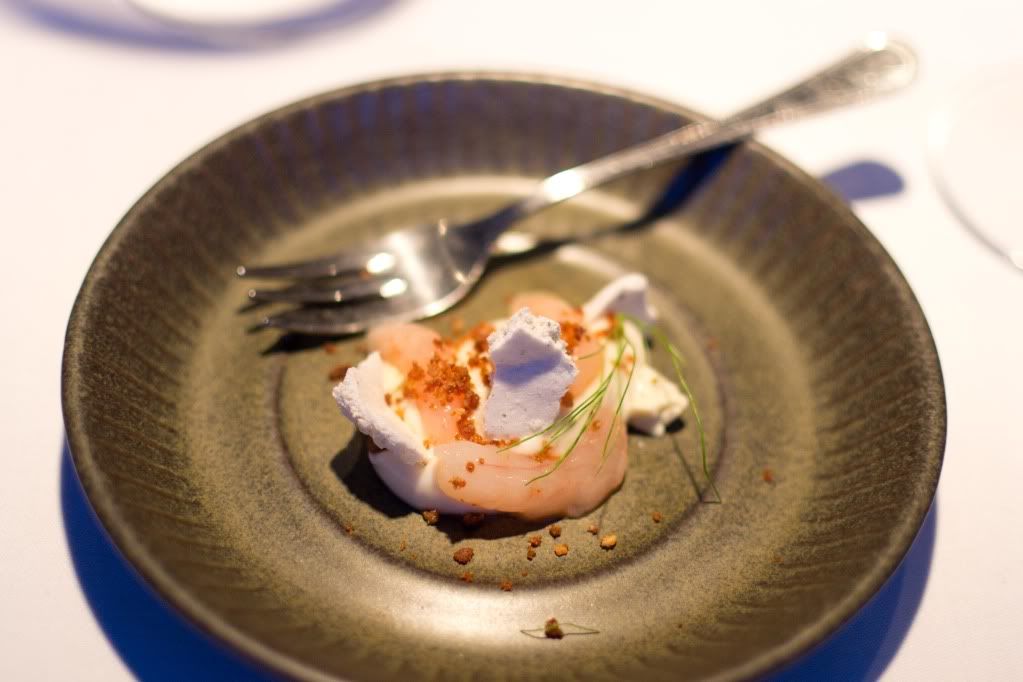 Frozen monkfish, celery and barley
Very thin slices of monkfish, barley salad with feta from Eglisstadir and pickled celeriac, barley mayonnaise and herb vinaigrette with vinegar pearls.
Wine: Montes, Sauvignon Blanc, Casablanca Valley, Chile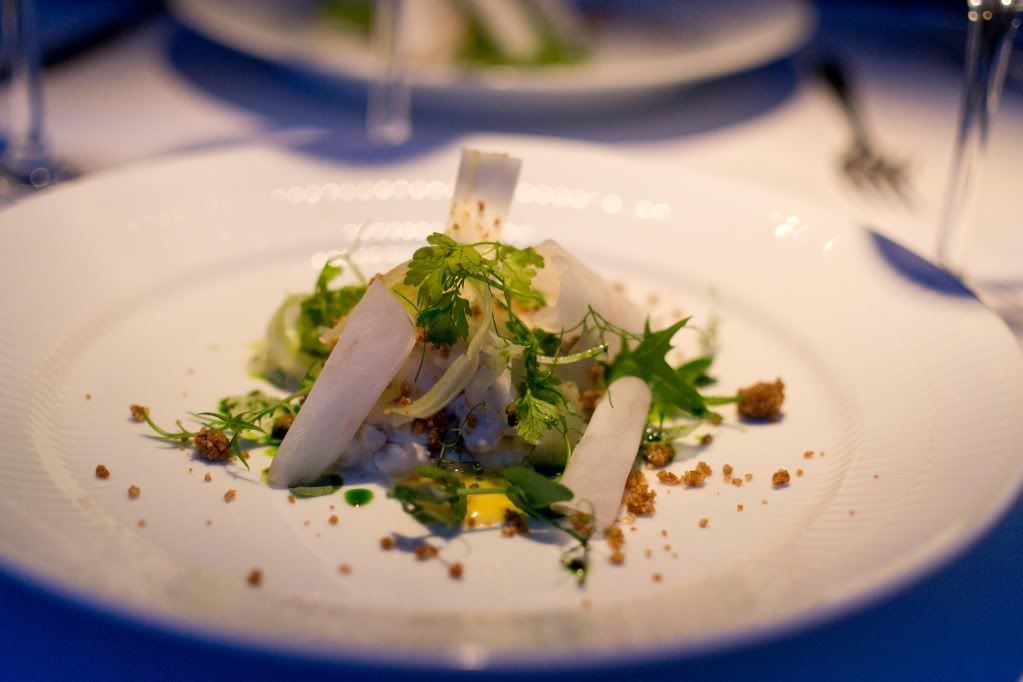 Cheeks of halibut, angelica and potatoes
New Icelandic potatoes and lightly salted cheeks of halibut with leek, angelica and brown butter
Wine: Blanc de Pacs, Pares Balta, Penedes, Spain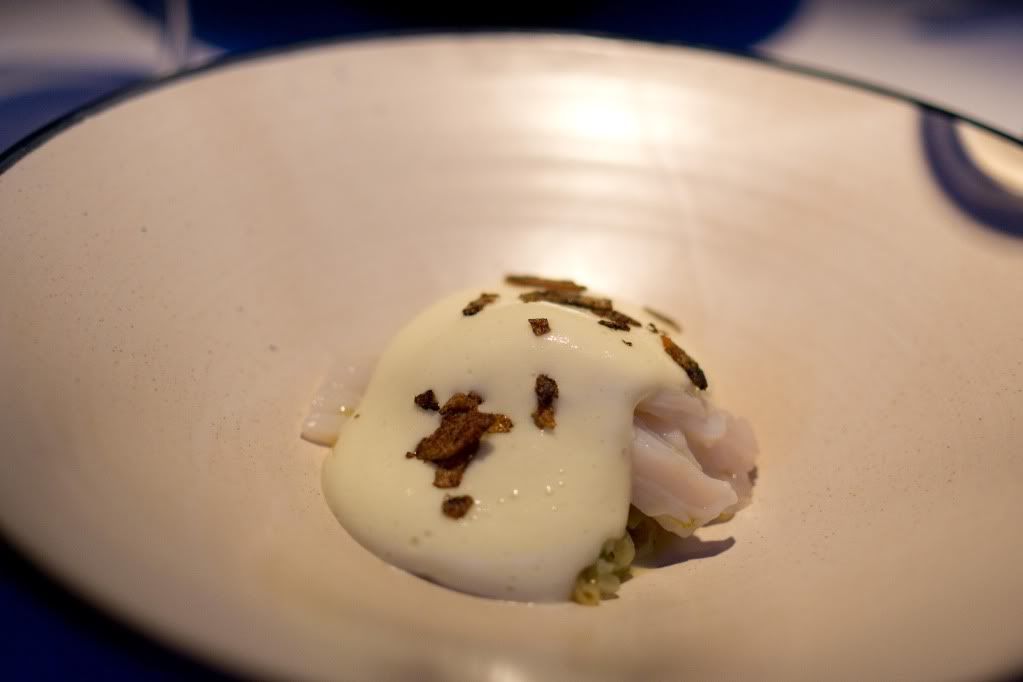 Wild Goose, red cabbage and huckleberries
Goose breast and gizzard, fried apple puree, huckleberry jam and sautéed red cabbage with juniper fused goose sauce
Wine: Monte Garbi Ripasso, Tenuta Sant' Antonio, Veneto, Italy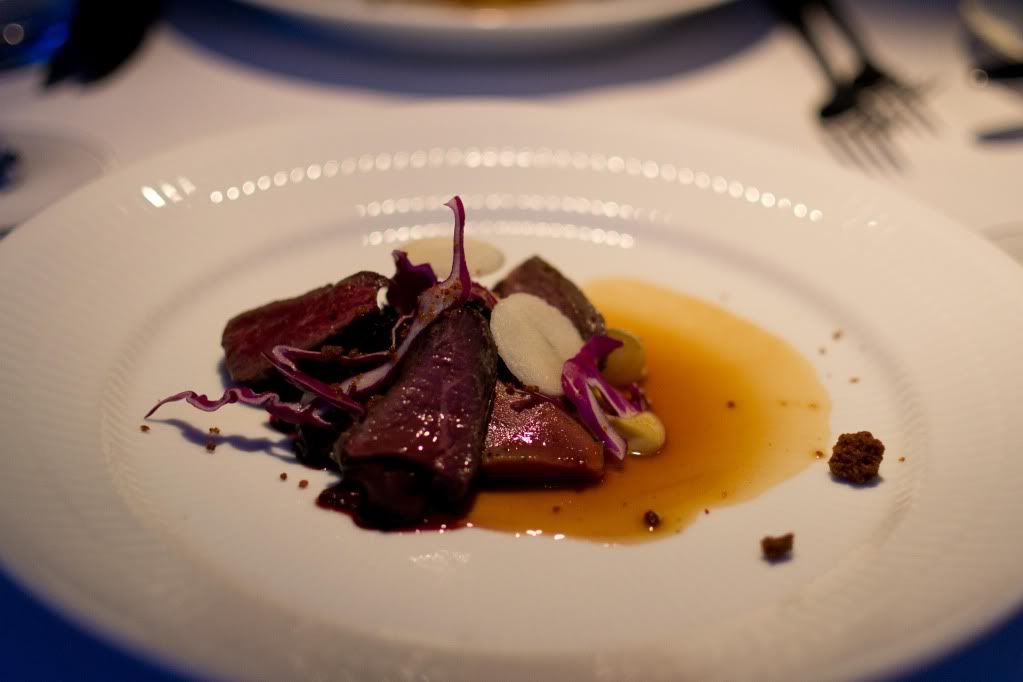 Blue ling (north Atlantic fish) and mussel sauce
Slow cooked blue ling, salsify, Brussels sprouts, shrimps, small potatoes and creamy mussel sauce from our friend Simon at Breidafjordur Mussels
Wine: Adobe, Chardonnay, Casablanca Valley, Chile
Lamb from Oxnadalur and larch mushrooms
Fillet, shank and heart of lamb, potato puree, larch mushroom, kale and carrots with lingon berries and mushrooms glaze
Wine: Piccini Sasso al Poggio, Tuscany, Italy
Roy is thoughtfully pointing out the lamb heart for you
Spruce and Birch flavored ice cream
Palate cleanser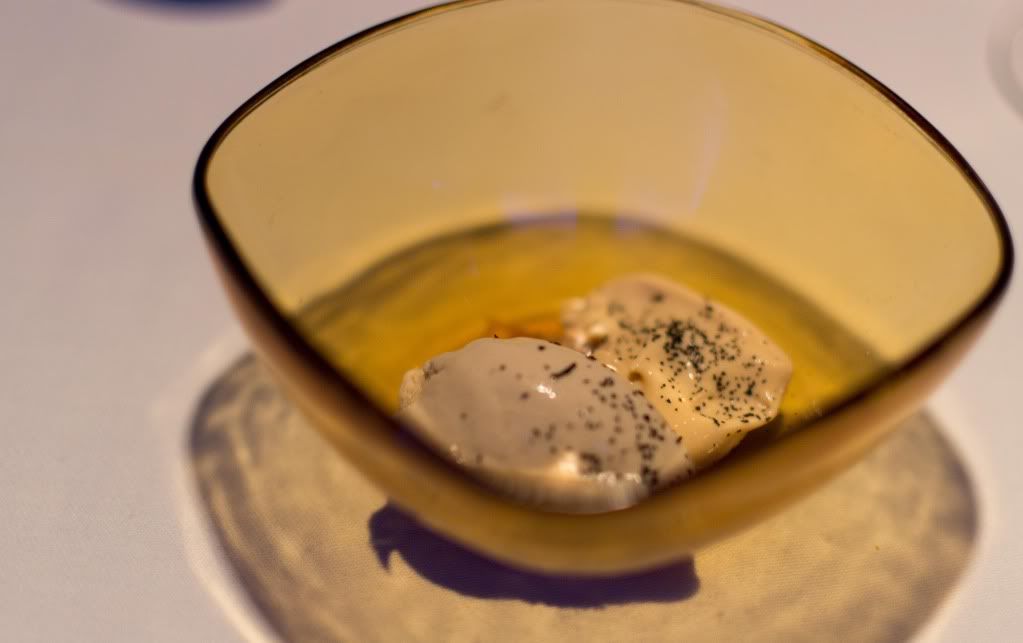 Black Currants from Skorradalur and toast
Toast parfait, black currant sorbet – and jelly, with brown sugar meringue, honey roasted muesli and crème fraiche
Wine: Morande, Late Harvest, Sauvignon Blanc, Casablanca Valley, Chile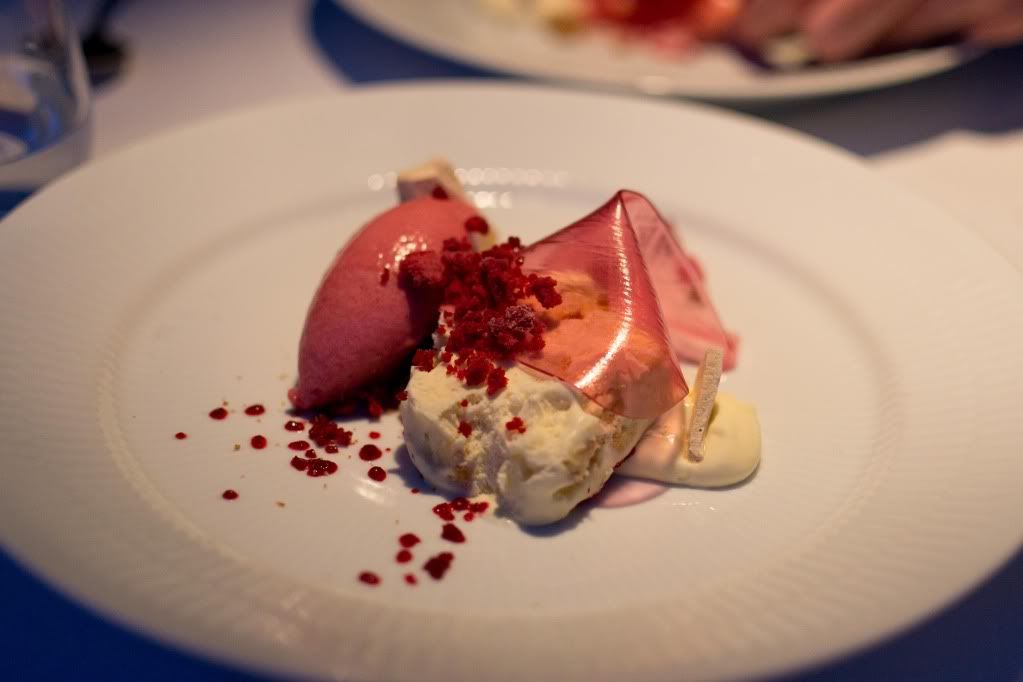 Cheers to new things and a beautiful country!