Everyone arrived late Thursday night and we spent Friday afternoon in the friendly confines of Wrigley Field watching the Cubbies beat the Cards.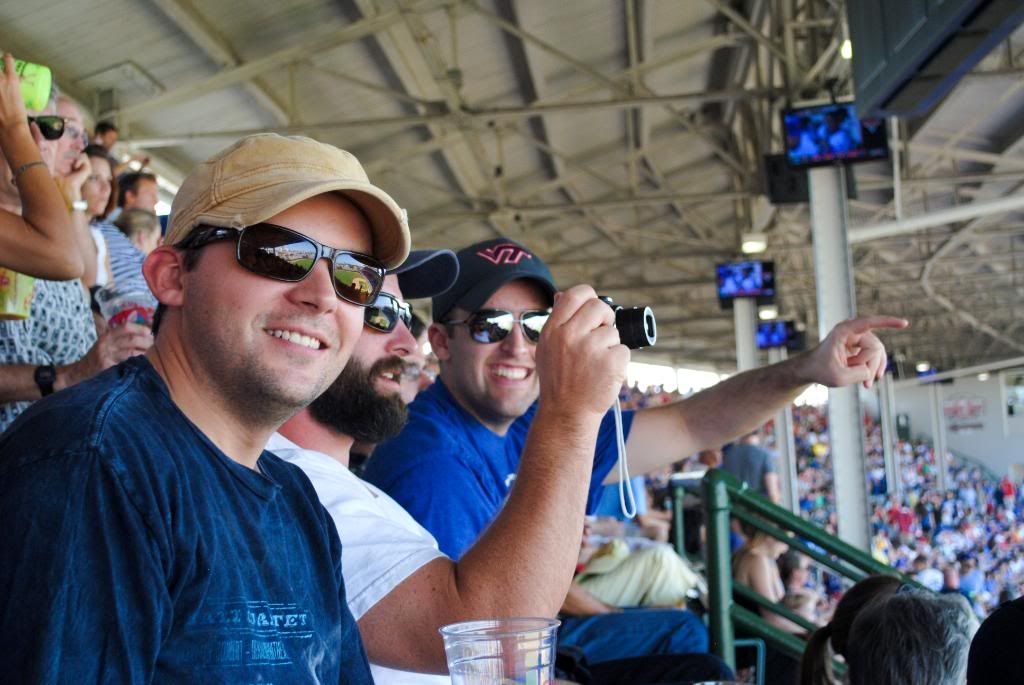 Several Chicago dogs were consumed and were certified to be as delicious as promised!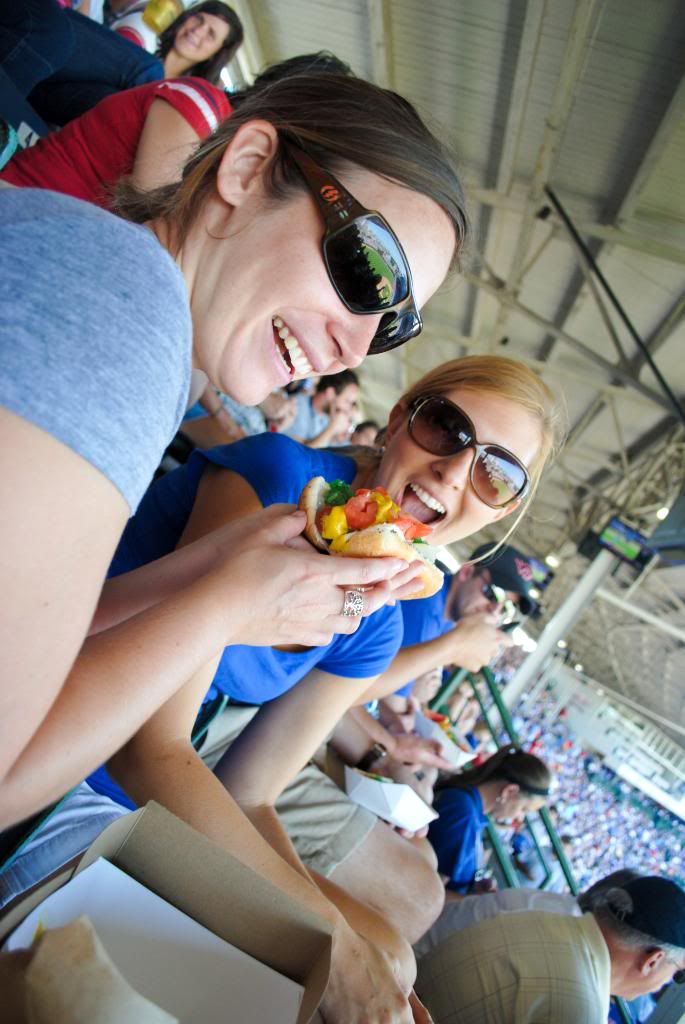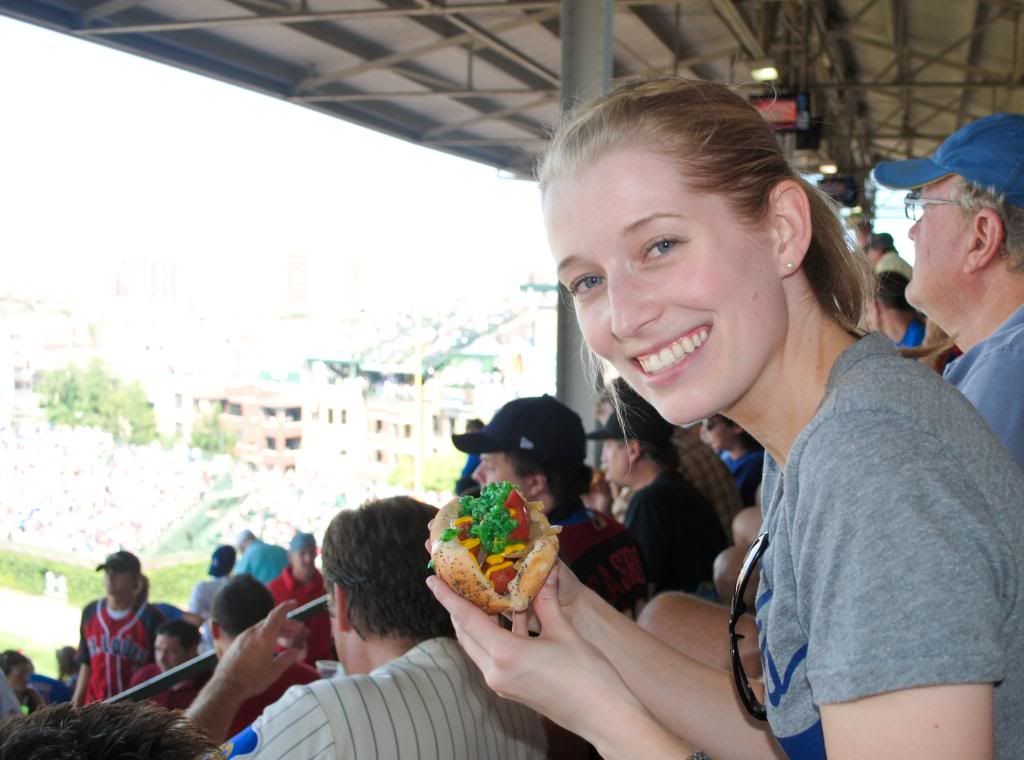 We woke up early Saturday morning, put on lots of sunscreen and packed up the coolers for the airshow. Only as we loaded everything up, the sky got darker and darker and darker. So we decided to postpone our departure and watch the storm while playing a few rounds of Catch Phrase, Scrabble, UNO, and some other video game that convinced Pam's husband, Tim, he could be an air traffic controller if his current career path didn't work out.
Once the weather cleared up, we thought we'd head down to Lake Michigan since we'd heard the show would resume on a delayed schedule. We arrived just as all the spectators were making their "show-is-over" mass exodus. Fantastic!
Despite the fact that our adventure no longer included fighter jets, we stuck with our plan and set up camp on the lake with the new goal of just enjoying the afternoon.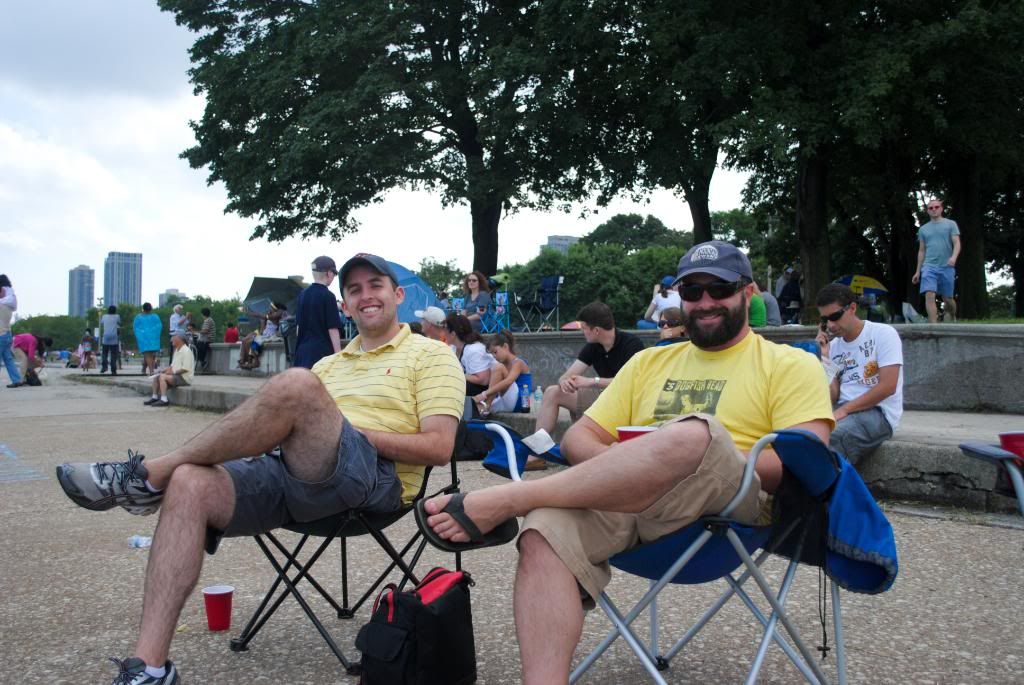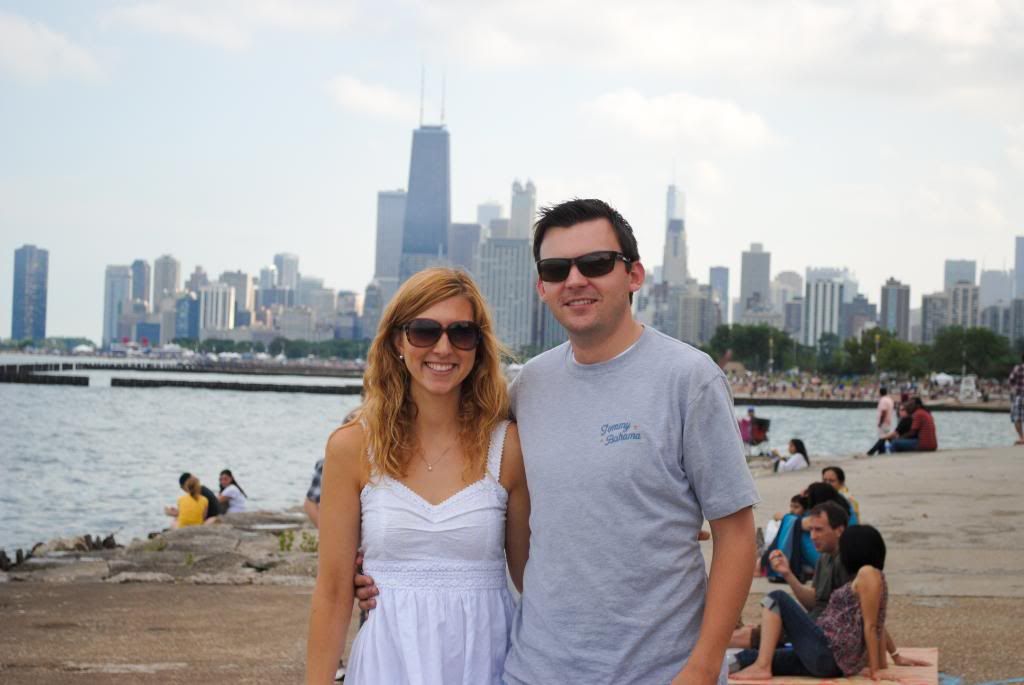 Pam and Tim love us so much they came out despite the fact that it was their first wedding
anniversary. Happy Anniversary guys!
We wrapped up the afternoon and headed to Lou Malnati's for some Chicago deep dish pizza. And on Sunday everyone woke up and went their separate ways, back to the real world. It was a great visit and I can't wait for the next one!
Predictably, Roy and I couldn't let the airshow weekend go by without actually seeing some planes. So we downed some caffeine and made our way to the lake to have our bones rattled by howling jets and get our annual reminder of why we are privileged to be Americans living in the land of the free and the home of the brave.
(Many thanks to those who fall into the brave category, leaving their homes and families to protect our freedom).
We rolled the dice big time. We took the dog.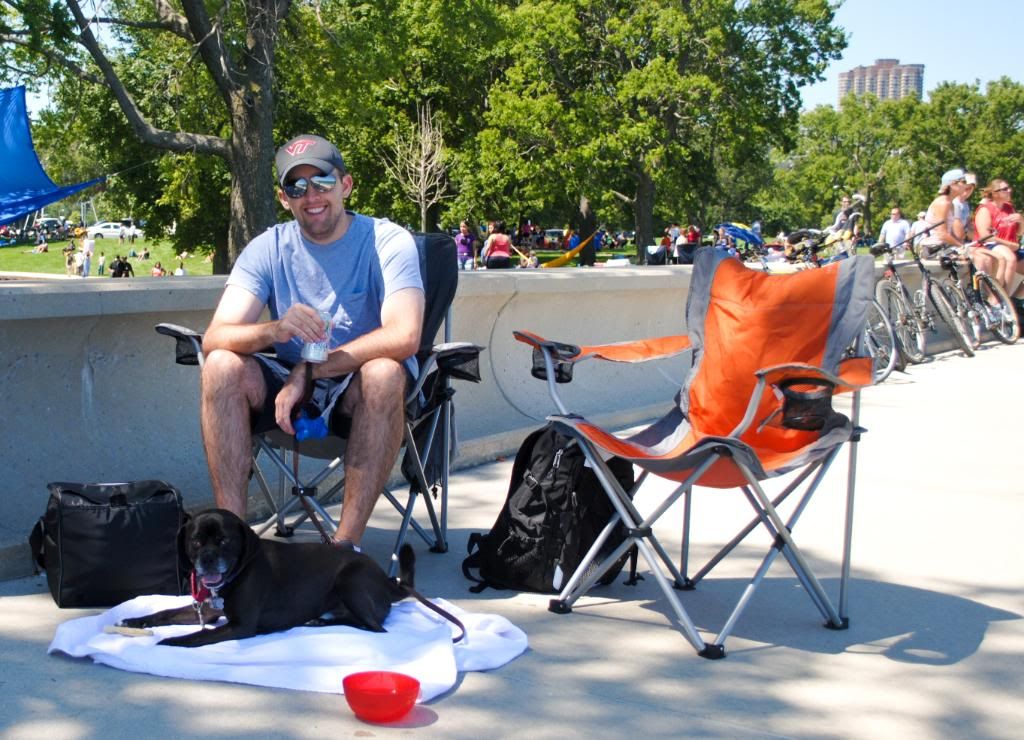 It was a bit touch and go when the first fighter jet buzzed the spectators and Foster jumped out of his skin. But he adjusted quickly and enjoyed all the activity, especially the
USAF Thunderbirds
. He was completely enamored with the planes as well as with a few jet skis playing around near the shore.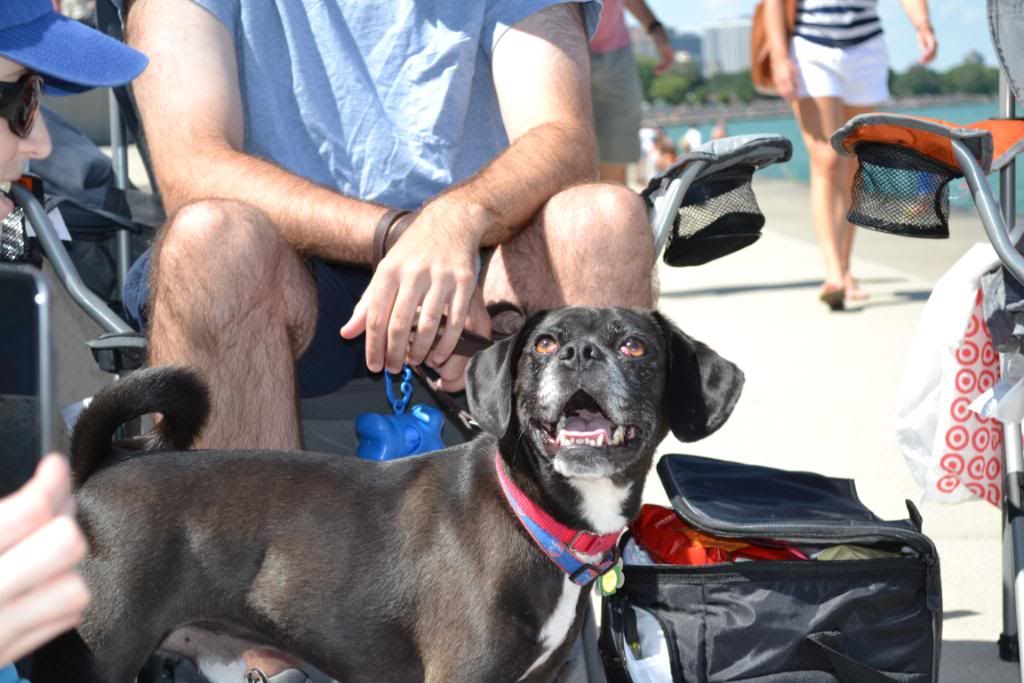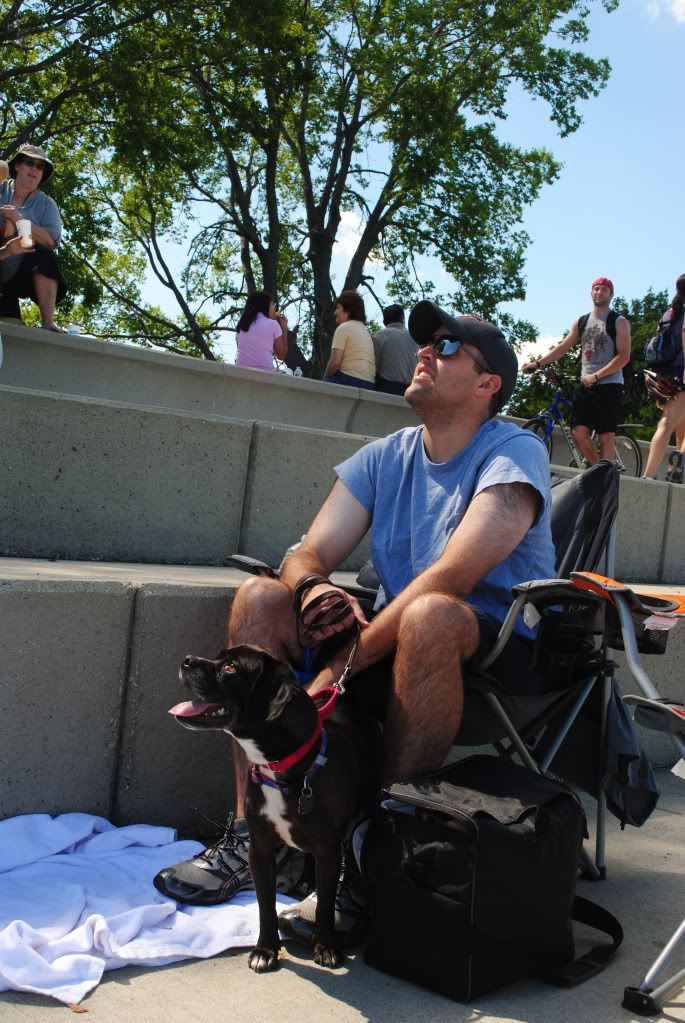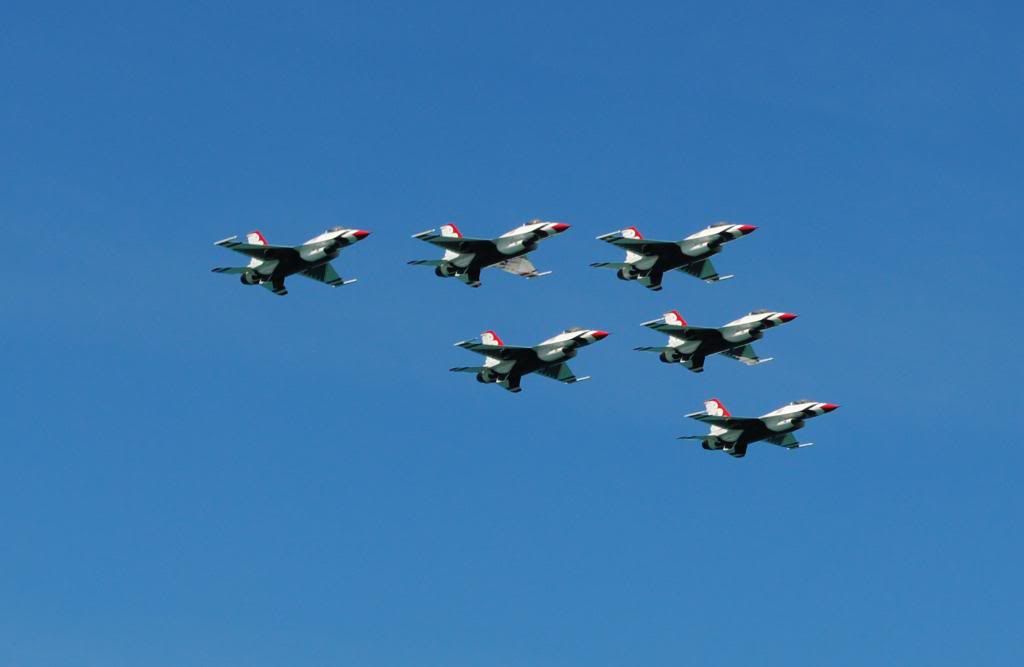 Although I'm sad that everyone missed something that I love so much, it was still an amazing weekend. And I'm glad Roy and I were able to find a way to squeeze in the Thunderbirds, this time through the eyes of my favorite 4 legged buddy.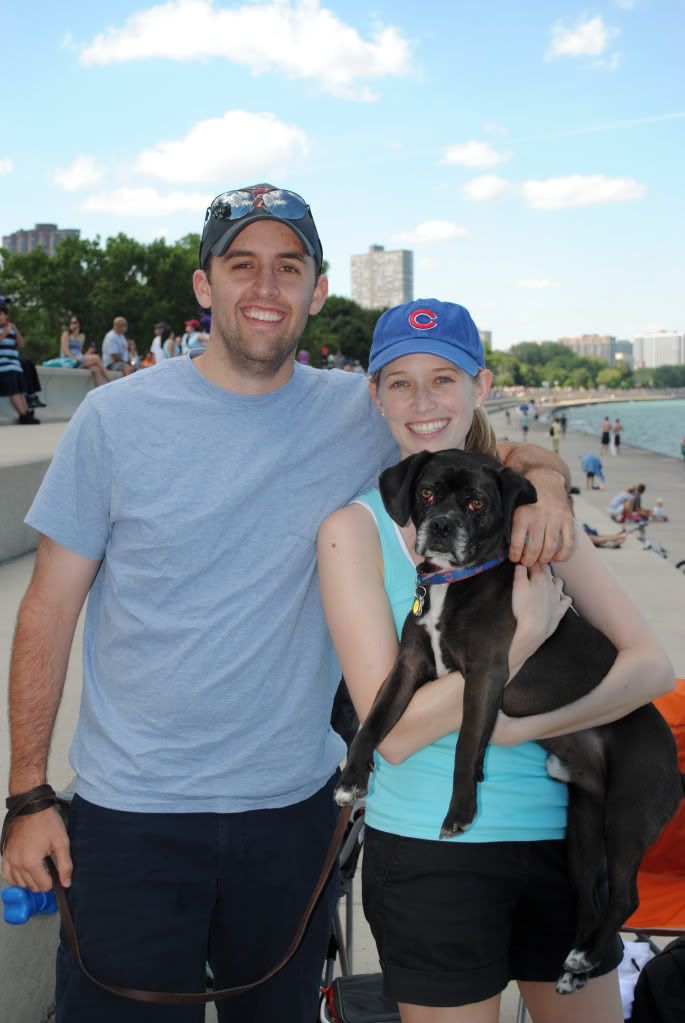 PS: major photo credit to
Lydia Wendte
for snapping the look of awe on Foster's face and for the great family photo. It was much appreciated Lydia!