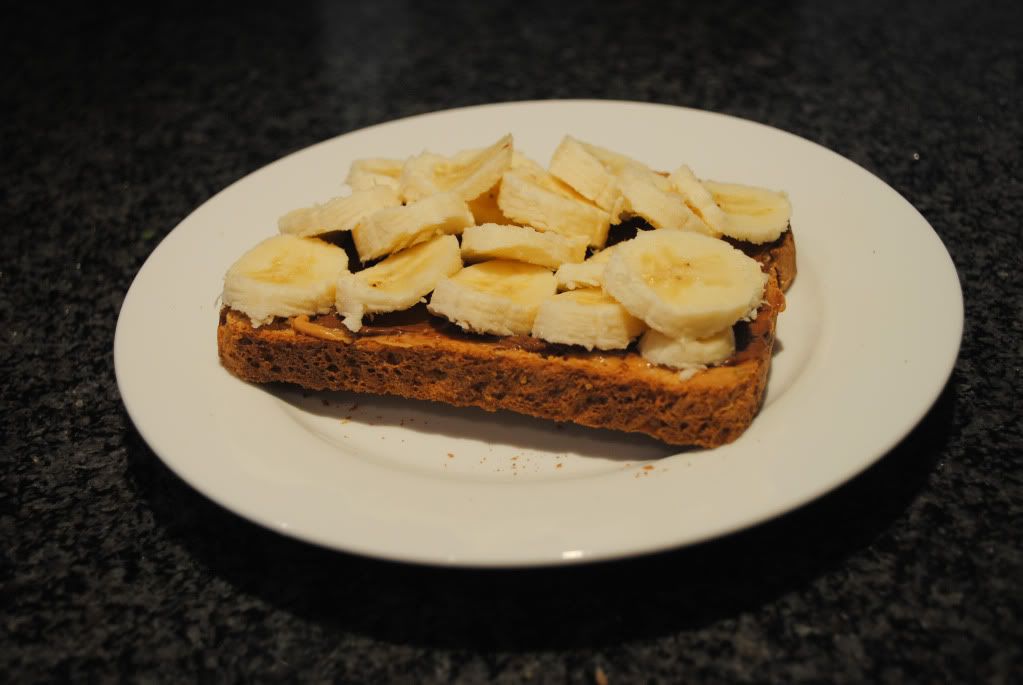 The idea stems from the food I ate when I backpacked through Europe after college. It was a pretty standard trip... Eifel Tower, cheap wine and museums in France... beer and brats in Germany... singing on the Sound of Music tour in Austria... history and wine in Italy... and extreme sports and gorgeous mountains in Switzerland.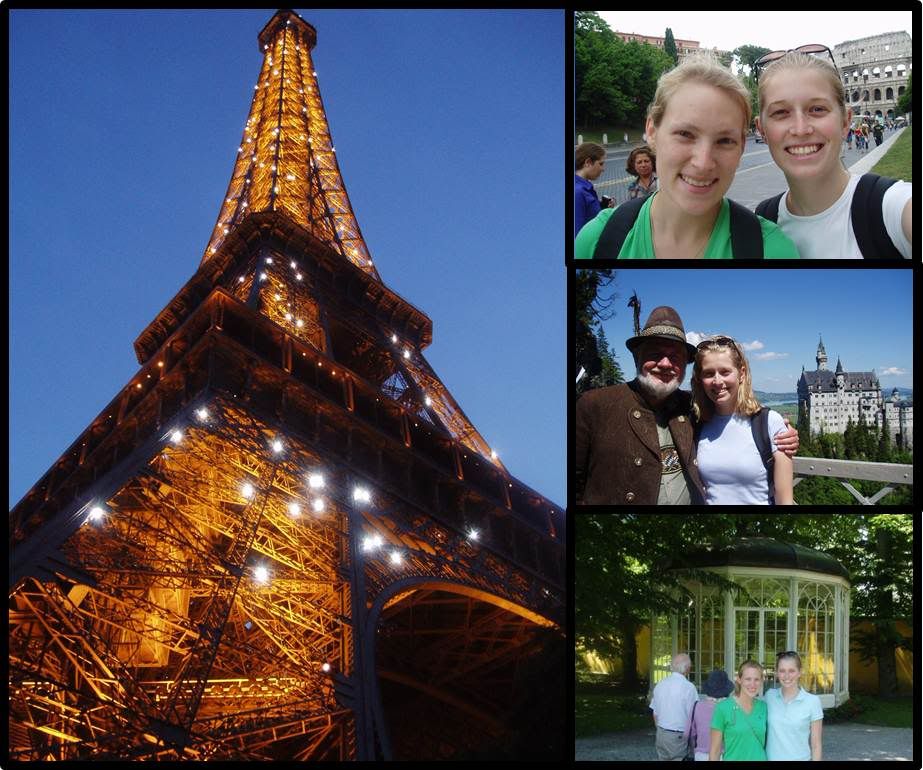 Like all cheap college-grads, my travel buddy and childhood friend
Liz
and I got creative with meals. We ate crepes from the street vendors in France, brats from the German version of 7-eleven (yes, I'm ashamed of that in case you're wondering), loads and loads and loads of pizza in Italy. And a bunch of picnics in between. Usually made up of a baguette, some sliced meat, cheese and fruit that we bought fresh each morning.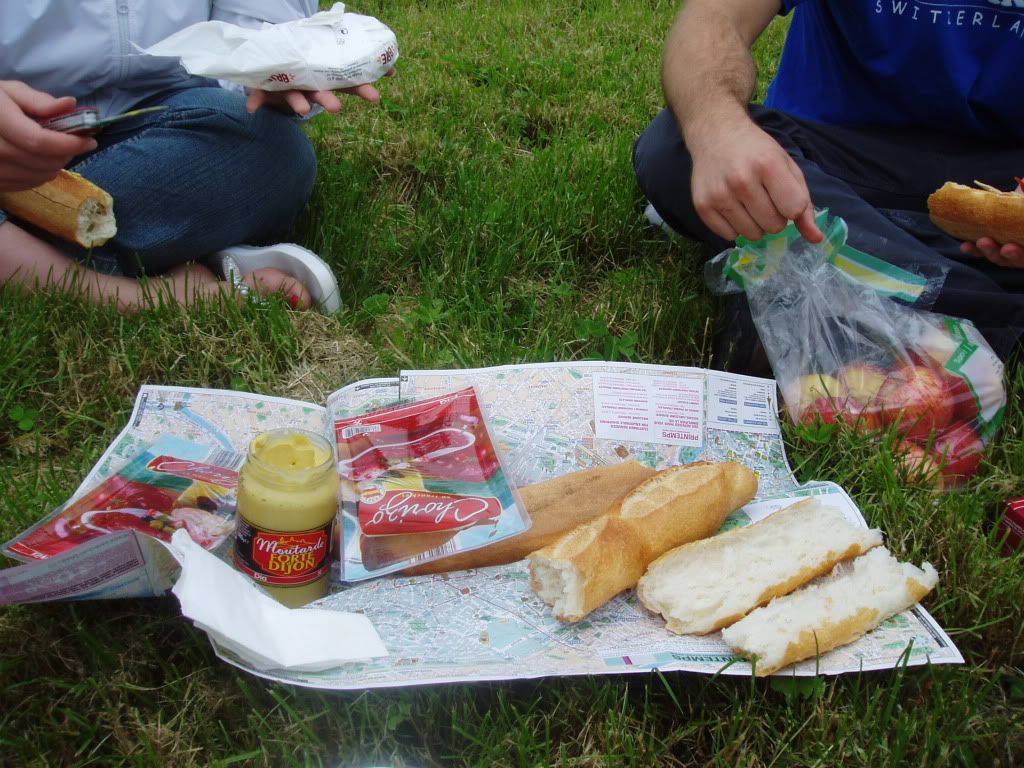 At some point in Italy, we got creative and picked up a whole loaf of bread and a bunch of bananas to go along with the jar of Nutella we'd been toting across the world. I don't remember how it happened, but all of sudden we were spreading Nutella on bread, adding banana slices and calling it dinner (I'm pretty sure Liz was the mastermind behind the idea). Now I make it a few times a year when I'm craving chocolate but in need of something healthier (hey, there's grains and fruit, it counts!).
This latest version includes toasting the bread and adding in peanut butter in place of some of the Nutella. I've also swapped out the white bread we used in Italy for some whole grain bread to make it more filling. I use Brownberry 12 grain (Brownberry goes by Arnolds in some parts, just an FYI).
I'm not posting a recipe because it would only insult your intelligence. All you do is toast the bread, add a thin layer of peanut butter followed by a thin layer of Nutella and then slice up a banana and lay it over the toast.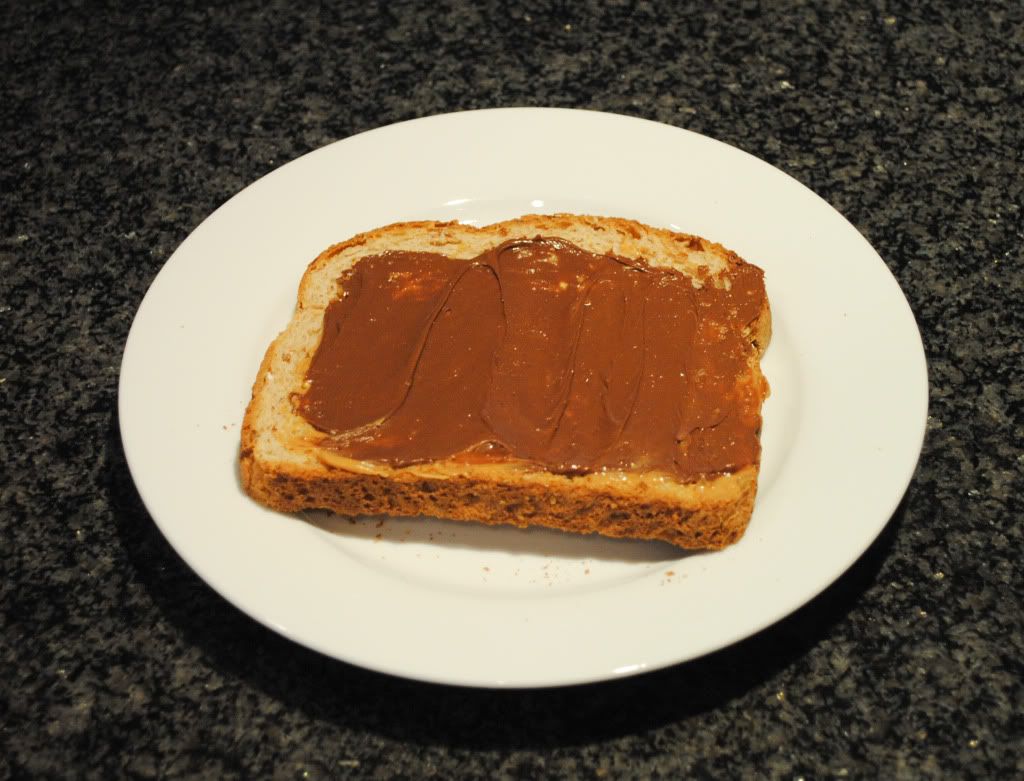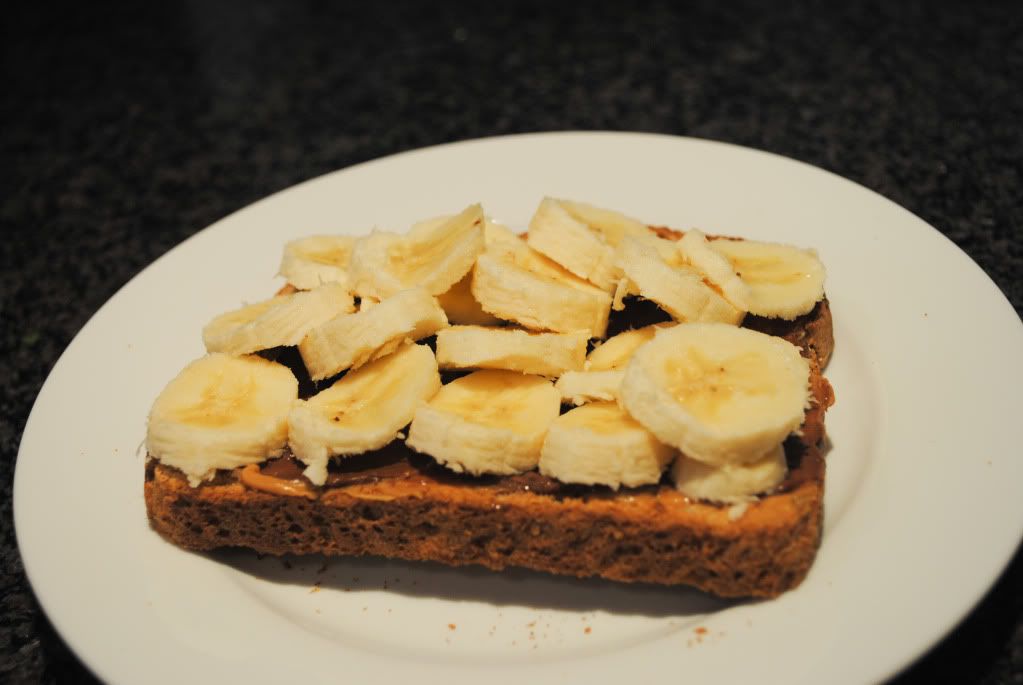 Make sure you pause to give your begging dog a few slices of banana as well. It's the least you can do after accidentally exposing him to bananas which turn out to be the 4th love of his life right behind you, squirrels and bacon. Seriously, that dog can hear me peel a banana from 3 rooms away.
Once your four-legged friend has been appeased, go enjoy your snack!