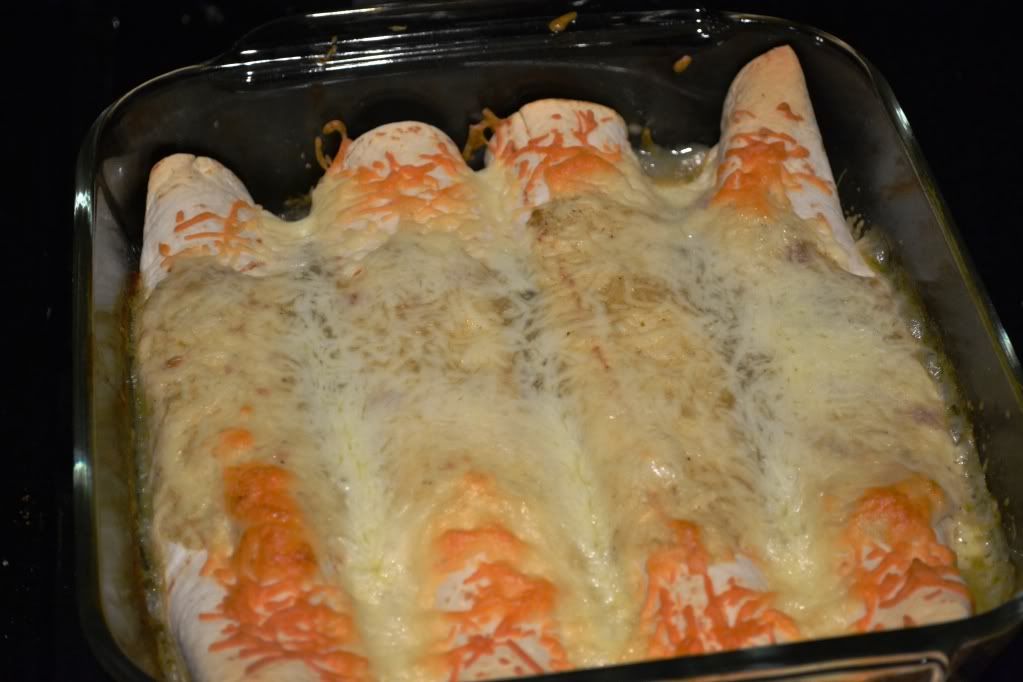 The base for these enchiladas is a rotisserie chicken which makes it about as easy as it can be. A full rotisserie chicken makes 8 enchiladas which may be a bit overwhelming for a person who is cooking for one or two. Feel free to cut this in half and use rotisserie chicken leftovers. Or use two 8x8 dishes and put 4 enchiladas in each. Then bake the first dish and put the second in the fridge and for bake them for "fresh" enchiladas later in the week.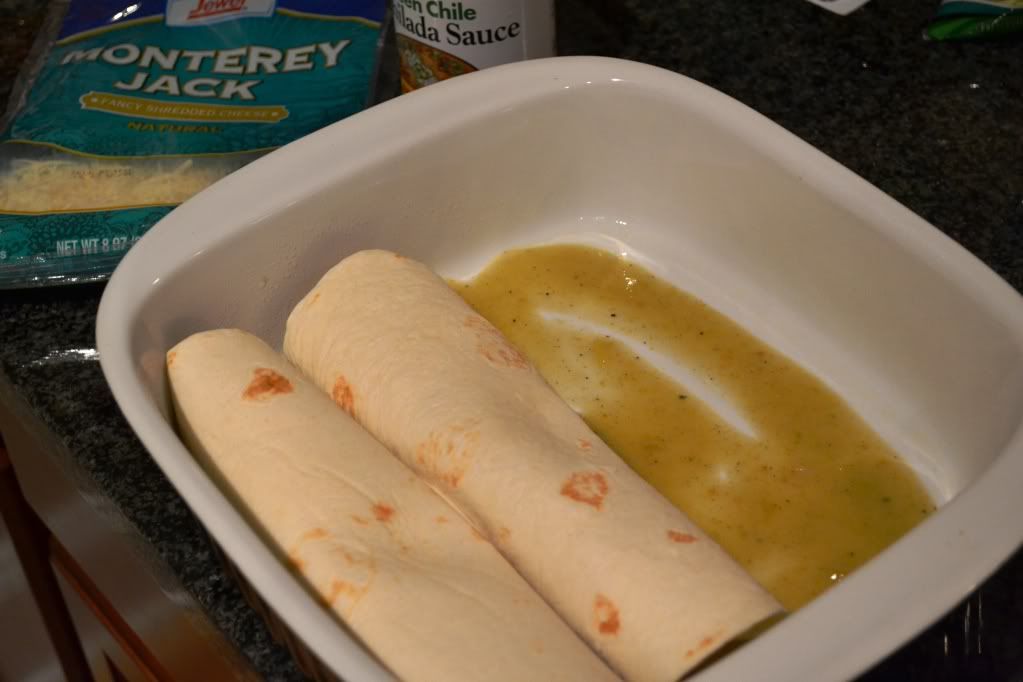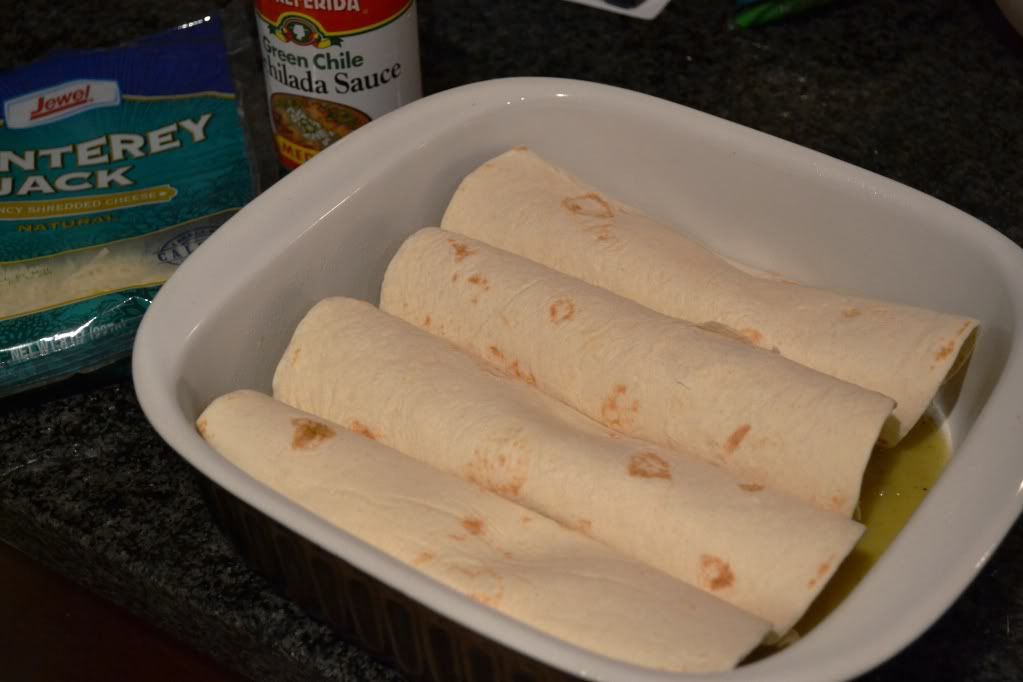 The original recipe included just chicken but I've added a green bell pepper and onion to the mix. I experimented with a red bell pepper and some corn as well but those versions got shot down by the Royfriend. 1 bell pepper and 1 medium onion offer the perfect ratio of veg to chicken.
The last time I made these I discovered that I'd purchased cream of mushroom soup instead of cream of chicken and what a happy mistake that turned out to be. The cream of mushroom was much more flavorful! It made the whole dish creamier and more delicious.
This is a great recipe to feed a crowd and makes for some yummy comfort food when paired with some chips and guacamole. And maybe a margarita or two :)
*****
"American" Chicken Enchiladas
Serves 6-8, 30 mins prep, 55 mins total
1 rotisserie chicken, shredded
8oz. Monterrey Jack cheese, finely grated
1 - 10oz. can green enchilada sauce
1 - 4oz. can diced green chiles
1/3 can of condensed cream of mushroom soup
8 - 8inch flour tortillas
1 green bell pepper, roughly chopped
1 medium onion, diced
Shred chicken into a large mixing bowl. Add grated Jack Cheese, saving some for the top of the enchiladas. Add diced green chiles with liquid in the can, 1/3 can of the mushroom soup, green pepper and onion. You may add more soup or cheese to make a creamier version. Mix together well.
Spray a 9x13 (or 2 8x8 dishes) casserole with cooking spray. Spoon a thin layer of enchilada sauce on bottom.
Wrap 8 flour tortillas in paper towel. Soften in microwave on high for 30 seconds. Spoon mixture onto tortillas and roll them snugly. Place in baking dish with the fold side down. A 9x13 dish holds 8 enchiladas. An 8x8 dish will hold 4 enchiladas.
Spoon remaining enchilada sauce evenly over the enchiladas (as much or as little as you like). Sprinkle all the cheese you want on top and bake for 24 mins at 375 degrees until the cheese on top is bubbly and brown. Serve with a side of sour cream, salsa or guacamole.
You can make ahead, cover & refrigerate. Bring to room temp before putting in oven.