I
finally
had time to make something besides spaghetti and turkey tacos on Sunday and I caved in to some holiday cookie cravings. This is potentially the easiest cookie recipe
ever
. The only thing that may be easier is break-and-bake cookies and I guarantee you won't find any break-and-bake flavors as unique as these!
(Or as gorgeous, look at the tops of these, it's like a work of art!)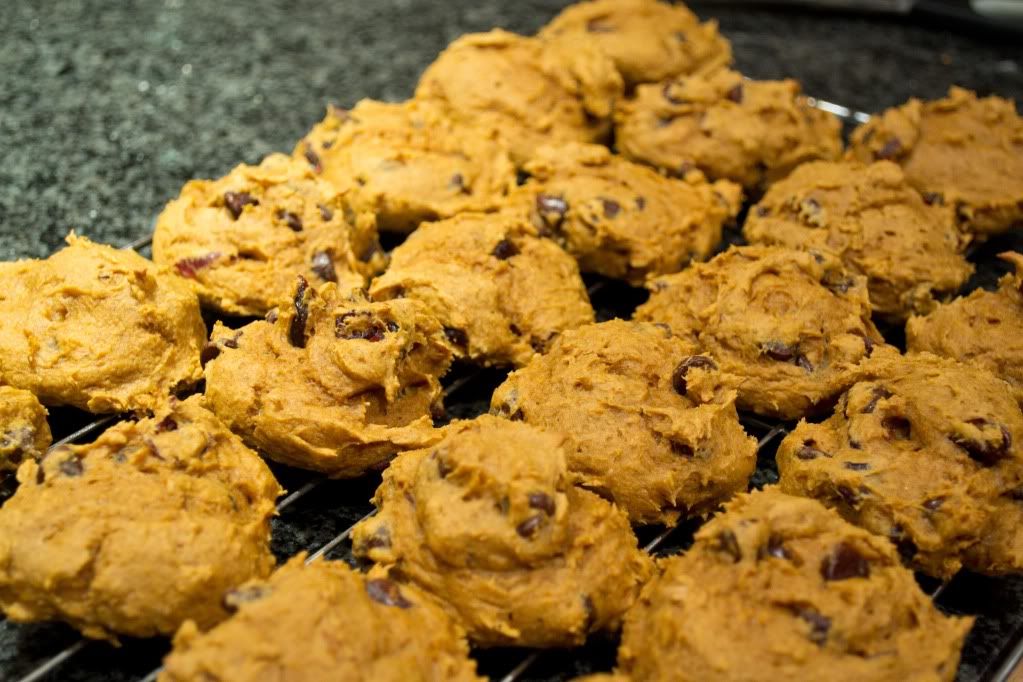 Recipe credit for this one goes to the sister (Caitlin) of one of my BFF's (Clara). This trio of sisters is a force to be reckoned with when it comes to anything Irish, shopping, reading, and now food. I met Clara right before she came to Virginia Tech and since then we've bonded over Hokie football games, a shared love of reading, and a mutual group of friends that are the first to blame for the slightly inapprorpiate sense of humor we now have.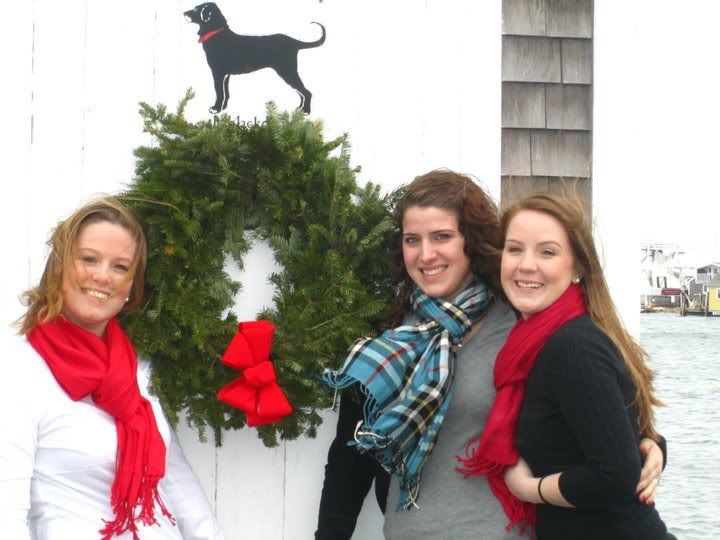 Clara, Ali and Caitlin at Martha's Vineyard
The base for this cookie is spice cake mix and pumpkin puree. No butter, no eggs, no oil, no messy electric mixer. The result is that these end up with a texture very similar to cake. They're moist and light and delicious. And they're even better with the addition of chocolate chips and dried cranberries which give the cookies texture and a bit of sweetness without pushing it over the top.
Seriously, have you ever heard of pumpkin cookies with chocolate chips and cranberries?!? In a world full of snickerdoodles, chocolate chip cookies, those amazing peanut butter cookies with Hershey's kisses, and oatmeal rasin cookies.... these are a refreshing change. Give them a shot if you want to switch things up at your office potluck or neighborhood cookie swap!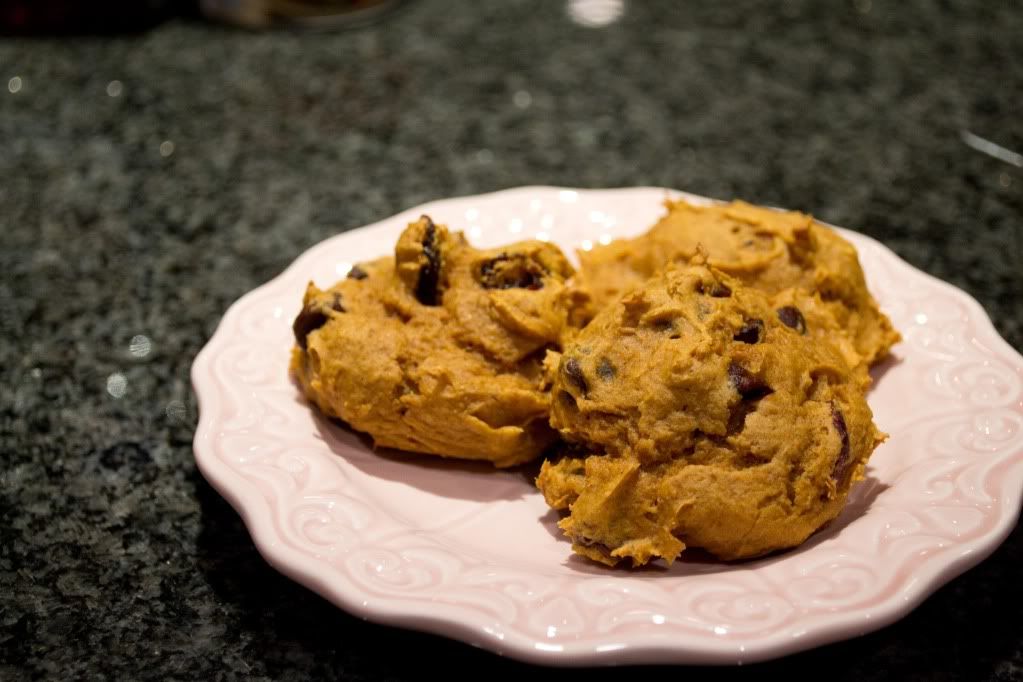 *****
Pumpkin Cookies with Chocolate Chips and Cranberries
Makes 24+
1 box spice cake mix
15 oz can of pumkin puree
6 oz semisweet chocolate chips
Handful of dried cranberries
Combine cake mix, pumpkin puree, chocolate chips and dried cranberries in a large bowl until cake mix is completely integrated with wet pumpkin puree. Do not add oil, water or eggs.
Drop onto a greased cookie sheet. Bake for 14 minutes at 375 degrees. Cool on a baking rack.
I suspect these are good with chopped walnuts if that's your thing!