Bread.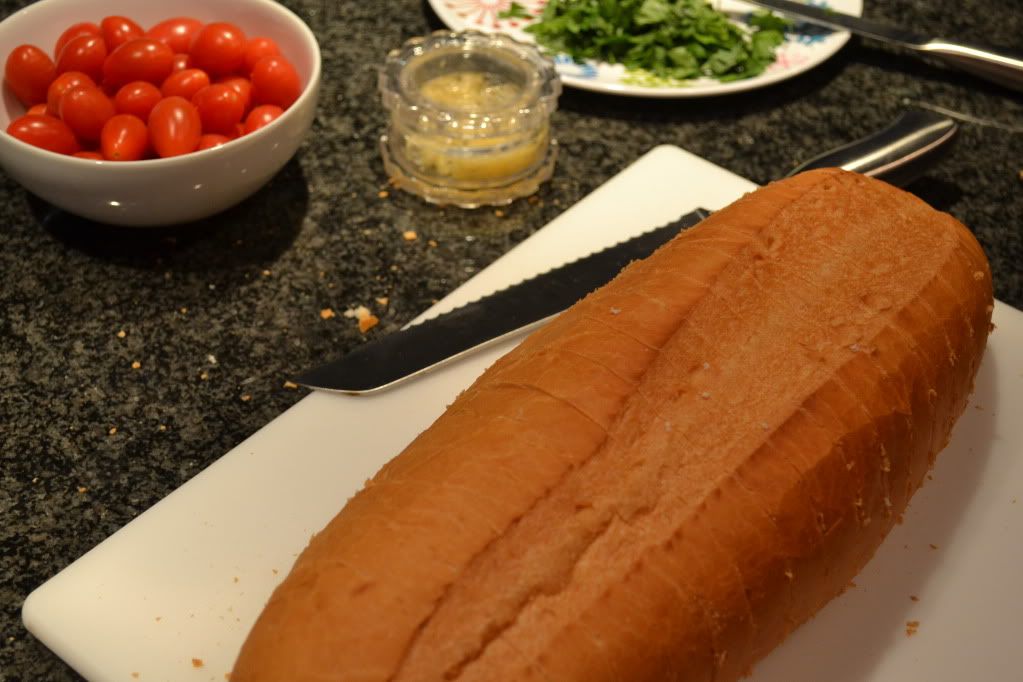 Specifically... warm, crusty, fresh baked bread. Served in a basket with a linen napkin and a little bit of melty butter or EVOO and fresh grated Parmesan at a restaurant. I could eat complete meals of nothing but bread.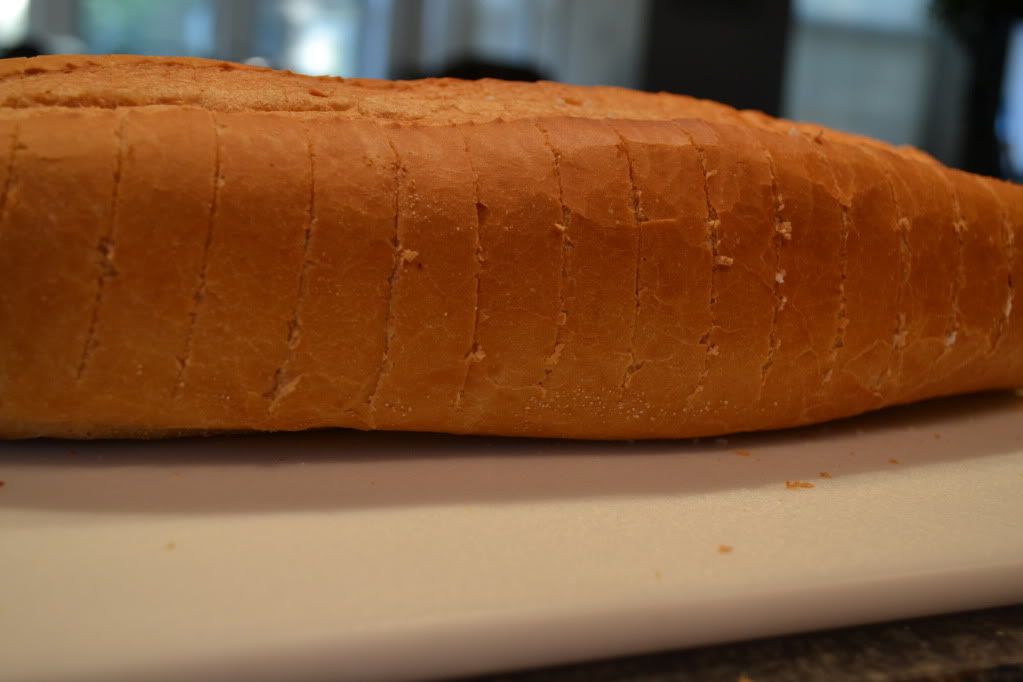 I eat it in moderation at home, but all bets are off when I'm at a restaurant. I will absolutely take that bread basket,
thankyouverymuch
.
A few weeks ago I made some
veggie laden "secret" spaghetti
so I thought I'd indulge and make this new herbed garlic bread to go with it.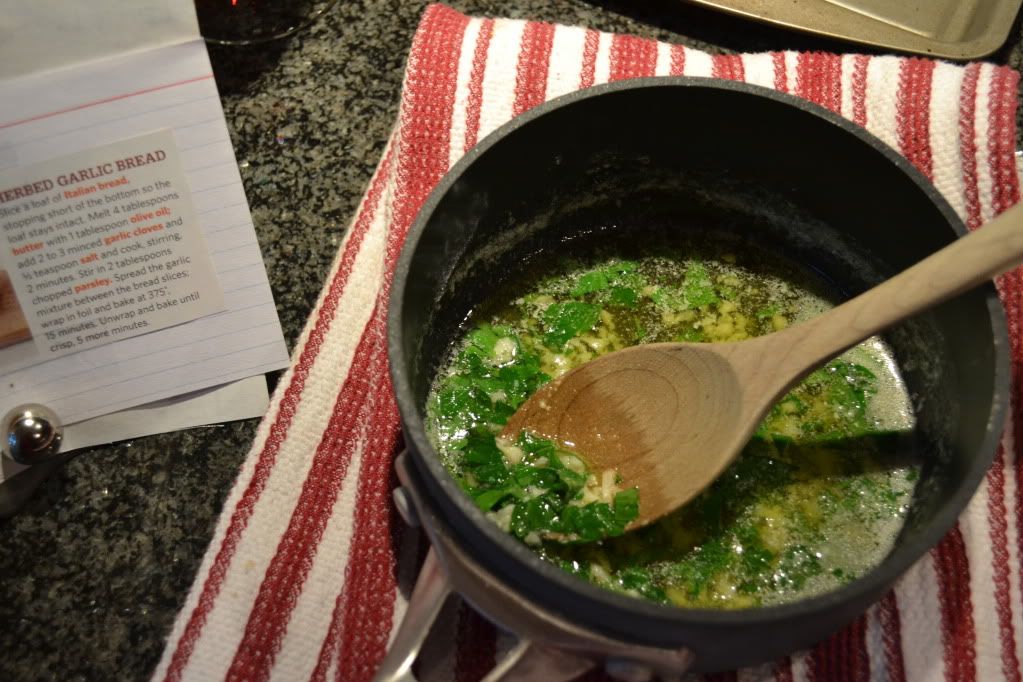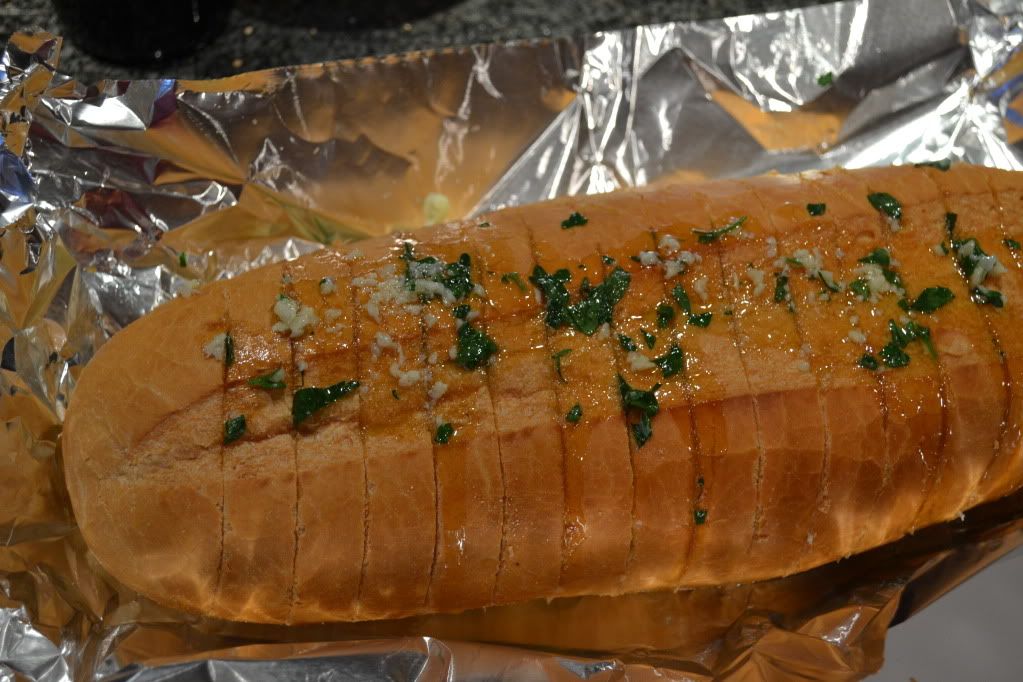 It was a few more steps than normal garlic bread but I really liked the inclusion of the minced garlic and the fresh parsley. It added some really nice fresh flavors and the crust got good and crispy while the middle stayed soft. The bite from the itty bitty garlic pieces was really nice, and something you don't get when you use a traditional garlic bread spread or sprinkle.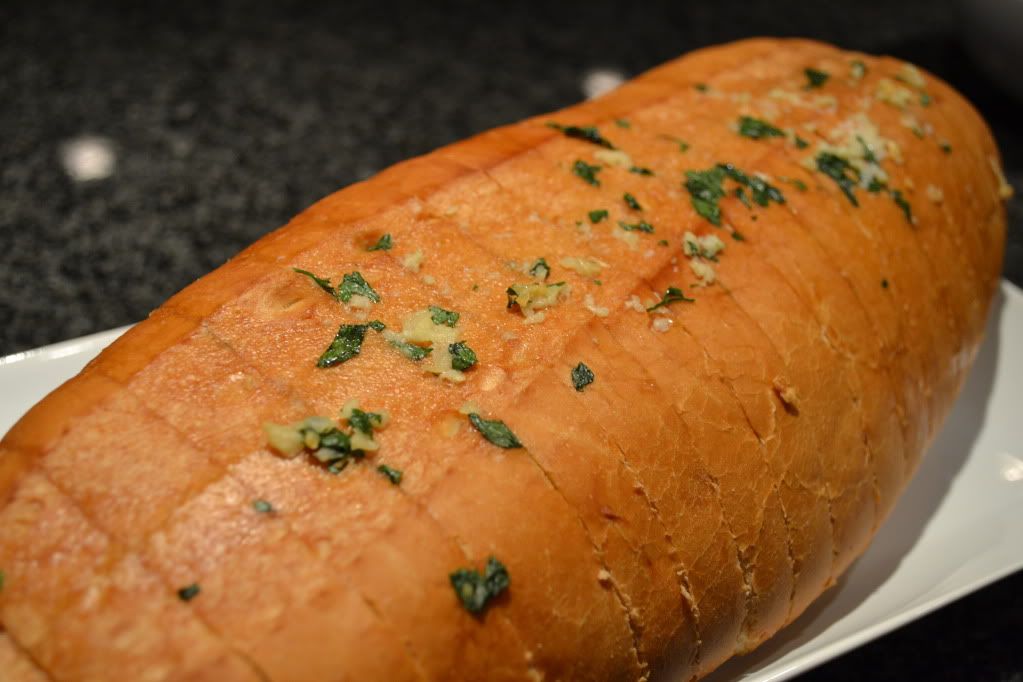 Spreading the mixture between the slices was challenging, and unfortunately I wasn't able to cover enough surface area on a few pieces. It was nothing that a little bit of "after the fact" butter couldn't fix though, and the mixture is so flavorful it doesn't need to cover every square inch. For the most part, it seeped all the way through. And on those pieces it was divine! Both the night of and surprisingly, as leftovers.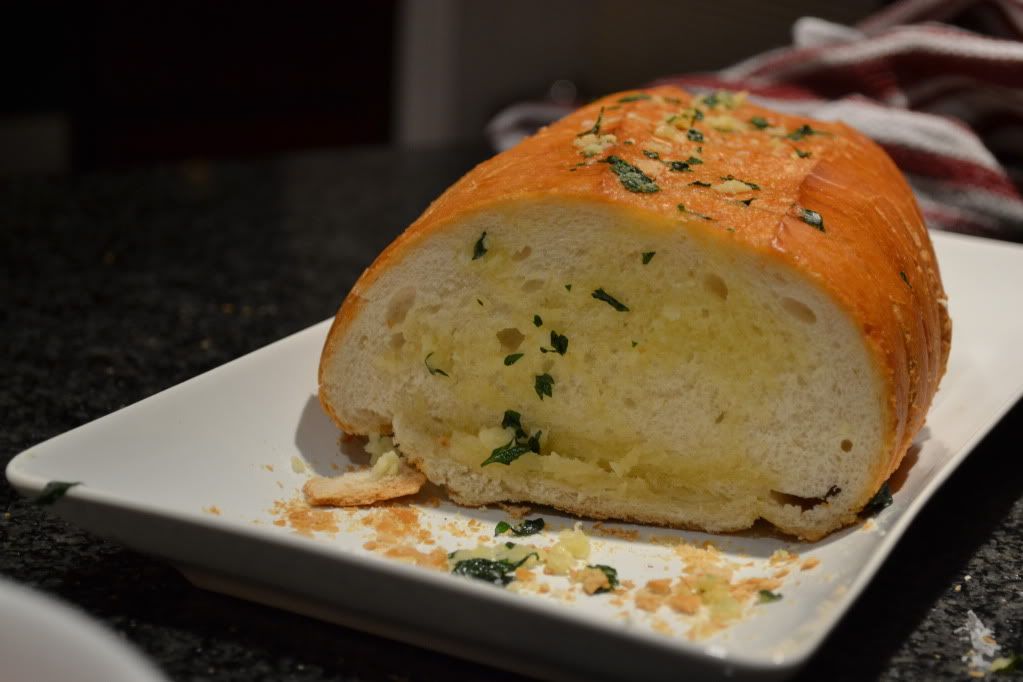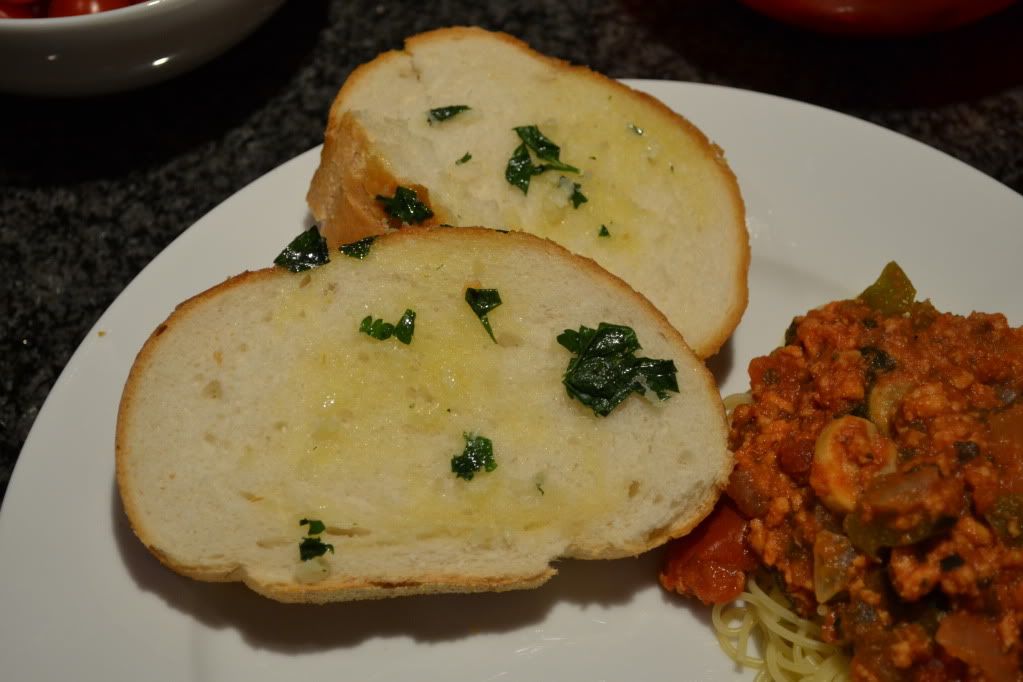 Next time I'm going to try slicing all the way through the loaf, laying the slices on a baking sheet, drizzling with the mixture and baking uncovered. I may also add a sprinkle of cheese because cheese makes everything better. This was a fun variation on an old standard and it can definitely feed a crowd!
*****
Herbed Garlic Bread
5 mins active, 25 mins total
1 loaf Italian Bread
4 Tbsp butter
1 Tbsp EVOO
2-3 minced garlic cloves
1/2 tsp salt
2 Tbsp chopped parsley
Slice a loaf of Italian bread, stopping short of the bottom so the loaf stays intact.
Melt 4 tablespoons butter with 1 tablespoon olive oil; add 2 to 3 minced garlic cloves and 1/2 teaspoon salt and cook, stirring, 2 minutes. Stir in 2 tablespoons chopped parsley.
Spread the garlic mixture between the bread slices; wrap in foil and bake at 375 degrees F, 15 minutes. Unwrap and bake until crisp, 5 more minutes.